For over 100 years, Sunset Heating & Cooling has been Portland's trusted partner for top-tier heating maintenance. In a city graced with varied seasons, we're dedicated to ensuring your home remains warm and cozy all year round.
Our team, known for precision and reliability, is focused on optimizing your heating system's performance and efficiency. With a foundation rooted in a rich history, modern technology, and a personalized touch, we stand by our principle of our family dedicated to serving yours. 
We're not just about providing a service; we're committed to delivering an unparalleled heating maintenance experience. Call Sunset Heating & Cooling at (503) 773-6695 today - where quality service and your comfort converge.
Heating Maintenance Services
Sunset Heating & Cooling is your reliable partner in maintaining a variety of heating systems to ensure your home remains warm and comfortable all year round. Here's a list of the specific equipment we expertly maintain:
Ductless Mini-Split Maintenance 
And more…
Furnaces Maintenance in Portland, OR
We are proficient in maintaining different types of furnaces including gas, electric, and oil furnaces. Each variant, from the efficiency of gas furnaces, the safety and cleanliness of electric types, to the high-performance heating of oil furnaces, requires a distinct maintenance approach. Our technicians are skilled in providing customized care tailored to the specific needs and features of each furnace type.
Heat Pumps Maintenance in Portland, OR
Heat pumps are celebrated for their dual heating and cooling functions. We specialize in maintaining various models and makes, ensuring they operate efficiently in both modes. Our maintenance service ensures the heat transfer process is optimal, guaranteeing your space is warm during winter and cool in summer.
Ductless Mini-Split Heater Maintenance in Portland, OR
Our team is adept at maintaining ductless mini-split heaters, ensuring each unit's targeted heating capability is optimized. We focus on individual components and specific features unique to these systems, ensuring optimal performance and prolonged service life.
Water Heater Maintenance in Portland, OR
Sunset Heating & Cooling maintains both tankless and tank water heaters. For tankless variants, we ensure the on-demand water heating mechanism is efficient and reliable. For tank models, our maintenance service focuses on ensuring the tank's integrity and the system's overall efficiency in consistently delivering hot water.
Thermostat Maintenance in Portland, OR
From traditional to smart thermostats, our maintenance services are comprehensive. We ensure the calibration is precise for accurate temperature readings and that the controls are responsive, offering homeowners the ultimate convenience in regulating their home's temperature.
Extended Heating Maintenance Services
We also extend our expert maintenance services to other heating equipment like radiant floor heating systems and baseboard heaters. Our technicians are equipped with the skills to optimize the performance of these specialized heating solutions, ensuring they effectively complement the primary heating systems in place.
Partner with Sunset Heating & Cooling for meticulous and personalized maintenance of your heating systems. Dial (503) 500-5866 to schedule a service, and experience the warmth and peace of mind that comes with a well-maintained heating system tailored to your unique needs and equipment.
Valid only on Repair charges, not valid on Service Plans, Trip charges or Diagnostic charges.
AVAILABLE THROUGH
SERVICE FINANCE
Our Heating Maintenance Process
At Sunset Heating & Cooling, we take a systematic and comprehensive approach to heating maintenance, ensuring each system we service operates at peak efficiency and reliability.
We combine a century's worth of experience with modern techniques to deliver unparalleled maintenance service. Here's a glimpse into our tried-and-true maintenance procedure:
Maintenance Steps Summary:
Inspection of the entire heating system
Cleaning and replacing air filters
Checking and calibrating the thermostat
Inspecting and cleaning the heating elements
Examining and sealing ductwork
Verifying system controls and safety features
Lubricating moving parts
Checking electrical connections
1. Inspection of the Entire Heating System
We kick-start our maintenance process with an in-depth inspection that leaves no stone unturned. Our experienced technicians assess every component of your heating system, from visible parts like the thermostat and ductwork to the internal mechanisms that are the lifeblood of the heating operation.
This step is not just about identifying visible wear and tear but diving deep into the system's performance, checking for inefficiencies and potential faults. Using advanced diagnostic tools, we can detect emerging issues that might be invisible to the naked eye, ensuring a proactive approach to maintenance that curtails problems before they manifest, saving time and cost on unexpected breakdowns.
2. Cleaning and Replacing Air Filters
A clean air filter is paramount to the efficiency and quality of your heating system. During maintenance, we meticulously inspect the filters, ensuring they are free of debris, dust, and other pollutants that can impede airflow and reduce system efficiency.
Our detailed approach ensures filters are not just clean but are working at peak performance to deliver optimal air quality. If a filter is beyond cleaning, we replace it with a high-quality alternative that fits your system's specifications and performance needs.
This attention to detail ensures your system breathes freely, operates efficiently, and that the indoor air quality is enhanced, making your home a sanctuary of comfort.
3. Checking and Calibrating the Thermostat
The thermostat is your interface to control and manage the heating environment of your home. We ensure it's not just working but is precisely calibrated to offer accurate temperature readings and control.
Our technicians inspect the thermostat's settings, ensuring they correspond with the actual temperature readings. Any discrepancies are addressed, and the thermostat is finely tuned to deliver precise temperature control, ensuring your home's heating is consistent and your comfort is uncompromised.
This precision ensures that the heating system is not overworking, thus promoting energy efficiency and reducing utility bills.
4. Inspecting and Cleaning the Heating Elements
At the core of your heating system are the heating elements. These crucial components are inspected with utmost precision. Our technicians, equipped with specialized tools, ensure that these elements are free of dirt and debris that can hinder performance.
We evaluate their structural integrity and operational efficiency. If we find any signs of wear, corrosion, or damage, immediate actions are taken to rectify the issues.
This thorough cleaning and inspection ensure that the heating elements distribute heat evenly and efficiently throughout your home, avoiding hot and cold spots, ensuring a comfortable living environment, and promoting the system's overall lifespan.
5. Examining and Sealing Ductwork
Our technicians take a detailed look at the ductwork, a critical pathway that facilitates the flow of heat throughout your space. We look for any signs of leaks, blockages, or accumulations of debris that can compromise the system's efficiency.
Each section of the ductwork is meticulously assessed, and any identified issues are addressed immediately. Sealing identified leaks ensures that every ounce of generated heat is efficiently delivered to the intended spaces, maximizing the system's efficiency and ensuring a cozy and comfortable indoor environment.
This meticulous attention to the ductwork eliminates energy losses and ensures that your heating system delivers optimal performance consistently.
6. Verifying System Controls and Safety Features
Safety and control are paramount in the operation of a heating system. Our technicians thoroughly inspect all controls and safety features, ensuring they are responsive and reliable.
We test the starting cycle, operation, and shutdown sequence of the system to confirm everything is working seamlessly.
This detailed verification process ensures that your heating system is not just efficient but operates with the highest standards of safety, giving you peace of mind and confidence in the reliability and safety of your equipment.
7. Lubricating Moving Parts
The smooth operation of moving parts is essential to the overall performance of your heating system. We identify all moving components within the system and apply high-quality lubricants to minimize friction.
This preventive measure ensures smooth, quiet operation, reduces the risk of overheating, and extends the lifespan of these components. Each lubrication step is tailored to the specific needs of your equipment, ensuring enhanced operational efficiency and prolonging the system's lifespan, delivering ongoing reliability and optimal heating comfort.
8. Checking Electrical Connections
Electrical connections are the lifeline of your heating system's operation. Our expert technicians conduct a comprehensive inspection of all connections, ensuring they are tight and secure.
We measure the system's voltage and current on the motors, identifying and correcting any discrepancies. This preventive measure not only ensures the safety of the operation but also boosts the efficiency of the system, preventing unexpected breakdowns and ensuring that each component receives the optimal electrical flow for peak performance.
In every step of the Sunset Heating & Cooling maintenance process, there's a blend of precision, expertise, and genuine care, ensuring that your heating system not only performs at its best but also stands the test of time.
The Benefits of Regular Heating Maintenance
Every homeowner seeks to extract maximum performance and longevity from their heating systems. However, the secret to achieving this feat often lies in regular maintenance. It's not just about the immediate fixes or seasonal checks but a comprehensive, consistent approach that extends beyond the norm.
But what exactly makes regular heating maintenance a non-negotiable aspect for homeowners? Let's unpack the bounty of benefits that await.
Key Benefits at a Glance:
Enhanced Efficiency: Boosts the performance of your heating system.
Cost Savings: Reduces utility bills and repair costs.
Extended Equipment Life: Prolongs the lifespan of your heating system.
Improved Air Quality: Elevates the indoor air quality of your home.
Safety Assurance: Minimizes the risk of unexpected breakdowns and hazards.
Enhanced Efficiency
Regular maintenance ensures every component of your heating system is in tip-top condition, working seamlessly to deliver optimal heating. Technicians clean, adjust, and repair the elements as needed, ensuring no energy is wasted and that your home is warmed efficiently.
This meticulous attention to detail translates to a system that requires less energy to operate, delivering warmth promptly and consistently.
Cost Savings
An efficient heating system is synonymous with reduced energy consumption. Regular check-ups and maintenance prevent minor issues from escalating into costly repairs or replacements.
It's a proactive approach, where potential problems are nipped in the bud, ensuring your pockets are spared from unexpected expenses. Every tune-up session is an investment that pays dividends in the form of reduced utility bills and elongated periods between repairs.
Extended Equipment Life
A well-maintained heating system operates smoothly, with reduced strain on its components. Every maintenance session is akin to breathing new life into the equipment, ensuring wear and tear is minimized. The result? A heating system that serves you diligently, outlasting the expected lifespan and providing reliable warmth season after season.
Improved Air Quality
The quality of air within your home is directly linked to the condition of your heating system. Regular maintenance includes cleaning and replacing filters, checking ductwork, and ensuring the entire system is free from dust, debris, and contaminants. This meticulous cleaning ensures the air circulating in your home is clean, fresh, and free from pollutants, promoting a healthier living environment.
Safety Assurance
A heating system is a complex ensemble of electrical and mechanical components. Regular maintenance checks ensure every part is operating safely. Technicians identify and address potential hazards, ensuring your home is protected from risks like fire, gas leaks, or electrical faults.
Each maintenance session is a step towards a safer, risk-free home where warmth is not just a comfort but a secure, guaranteed provision.
Keeping your home warm and comfortable shouldn't be a hit or miss. Regular maintenance ensures your heating system is always ready to deliver consistent warmth, no matter how cold it gets outside.
You deserve a home where comfort is guaranteed, not just a seasonal occurrence but a constant reality.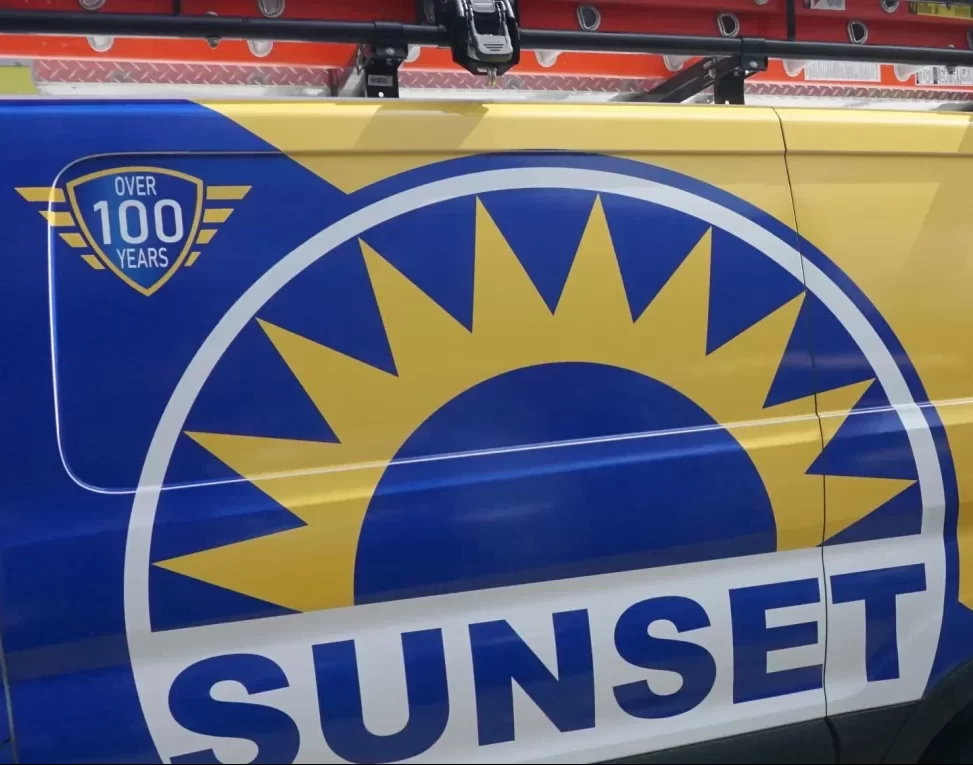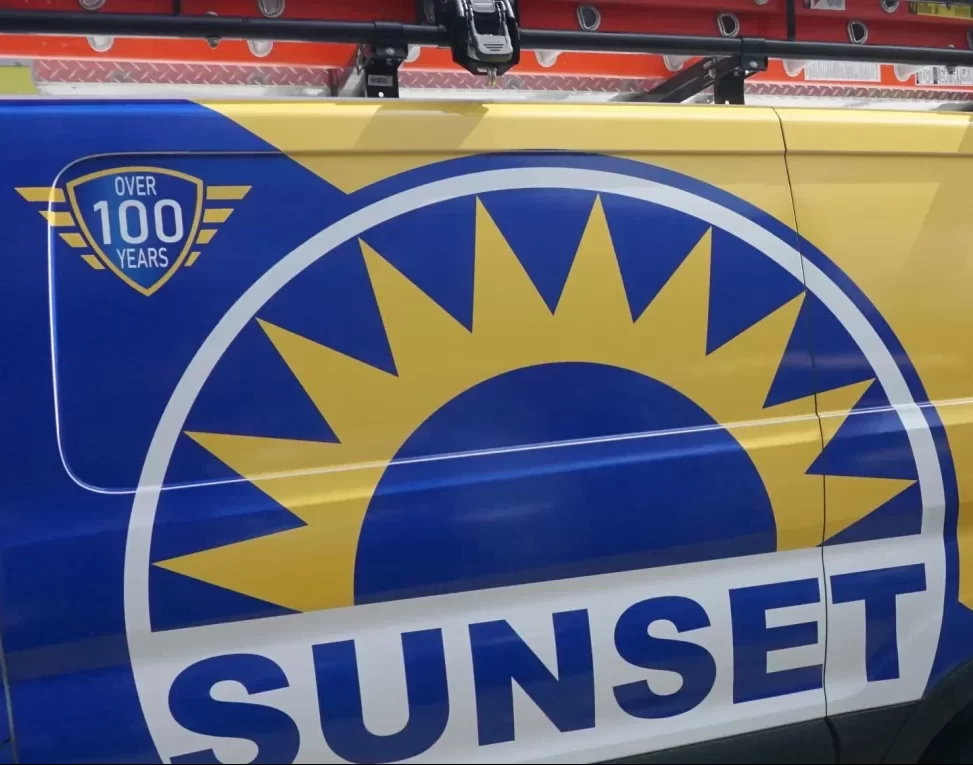 GET A SUNSET SERVICE PLAN
Maintenance Plans
Regular maintenance is crucial to keeping your HVAC systems working efficiently and safely. When you sign up for our Sunset Service Plan, not only do you get an annual inspection and tune-up of your system, but you also have the added benefit of working with a team that knows your unit's repair and maintenance history.
Visual Ductwork Inspection: ($79 Value)
Your Plan is transferable if you move to another home in the Portland area or given to buyer of home you are selling
15% off any additional services or repairs
Peace of mind knowing that your HVAC system is in good hands.
Indoor Air Quality Evaluation: ($79 Value)
Plans start at as little as $16.50/ month for one unit.
Priority scheduling for any service
High Performance Tune-up.
View Maintenance Plans
Call Sunset Heating & Cooling for Reliable Heating Maintenance Services in Portland, OR
Navigating the colder months requires a heating system that's not just operational but efficient and reliable. That's where Sunset Heating & Cooling steps in, offering a legacy of exceptional heating maintenance services tailored for the residents of Portland, OR. Our century-long journey of evolving expertise underscores every service, guaranteeing that your heating unit doesn't just work but excels in delivering comfort.
Prevention is at the heart of our service. We go beyond the immediate fixes to ensure your heating system is fortified for future performance. Our goal isn't just to repair but to enhance, ensuring each room in your home is a sanctuary of warmth even during the coldest days.
Book Your Maintenance Service
With Sunset Heating & Cooling, uncertain performance and unpredictable heating issues are things of the past. Step into a world where every onset of cold weather is met with confidence, knowing that every corner of your home is a refuge of warmth.
Contact us at (503) 500-5866 and let's set a date to optimize your heating system. Every service is a step towards a warmer, cozier, and more comfortable home. Choose reliability; choose comfort, choose Sunset Heating & Cooling.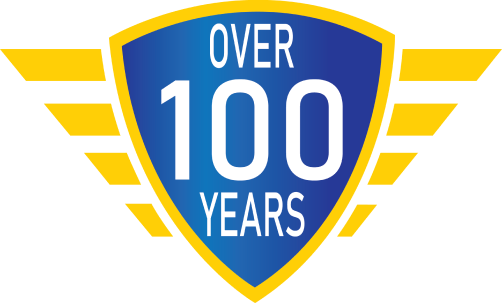 Portland's Trusted Heating and Cooling Company
Are you looking for quality heating and air cooling services in the Portland area? Sunset Heating & Cooling has been a trusted name in the HVAC industry for decades! If you're looking for a reputable AC and heating company that provides professional work and exceptional customer service for a fair price, you'll find it here!
When you need heating and air conditioning services in Portland, OR, you can always count on Sunset Heating & Cooling
What Our Clients Say
Sunset went out of their way to help with my project and David was amazing. Great job and look forward to future projects.
-Todd T.
Caring, professional and helpful. Thanks for making things happen quickly and getting my Dear friend's heating back up and running in such a quick manner. You went above and beyond for a family in need and that is very much appreciated. Thanks from the whole group!
-Kristina K.
Ryan from Sunset Heating & Cooling was friendly, efficient, helpful and so pleasant to have in our home. A great company and wonderful service.
-Kathi P.
Roman did an awesome job. I had the trifecta, new AC unit ,furnace and hot water heater. Courteous, and competent service. I highly recommend Sunset Heating & Cooling.
-Charles E.
Trusted Parners