Serving the Community since 1922!
More and more homeowners have opted for ductless mini split air conditioners instead of the traditional duct system. As the idea of living in smaller spaces continues to grow, these units have gained momentum and may be right for your home as well. They offer versatile heating and cooling options ideal for home additions, renovations, or areas without space for traditional ductwork.
At Sunset Heating & Cooling, along with our sister company Pacific Ductless, provides expert ductless mini split system installation in Portland, OR. Serving the Portland community for over a decade, we can help you find the ideal comfort solution for your home.
Sticking with your traditional central AC system but looking to get it in top working order? Be sure to ask how annual AC tune-ups can improve performance and lower energy costs.
Valid only on Repair charges, not valid on Service Plans, Trip charges or Diagnostic charges.
AVAILABLE THROUGH
SERVICE FINANCE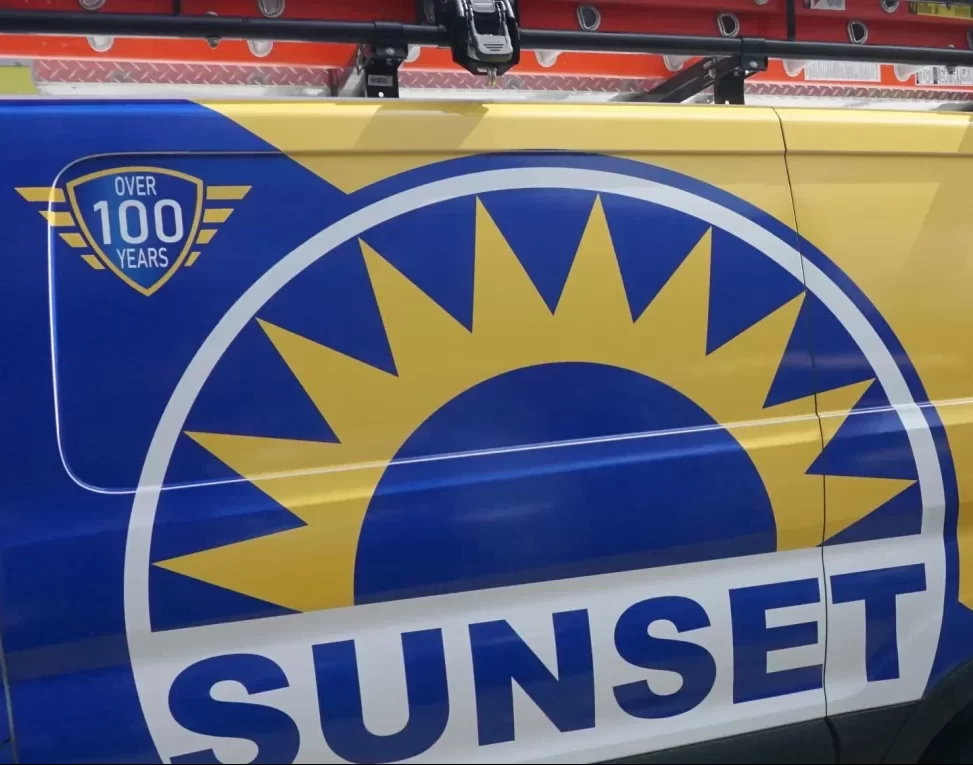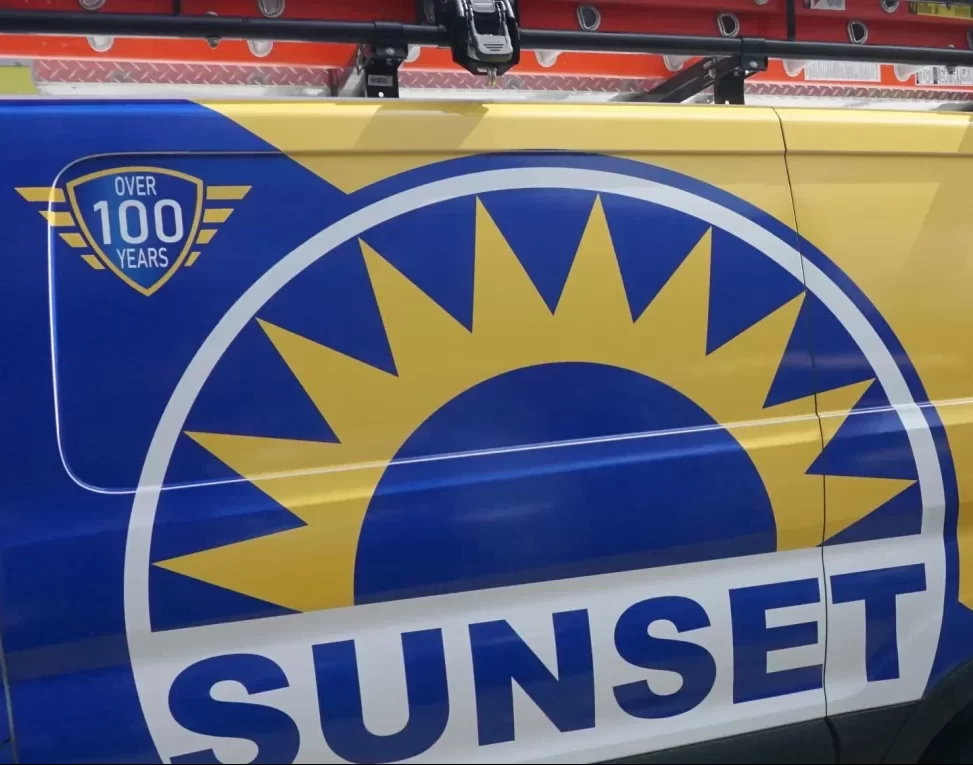 GET A SUNSET SERVICE PLAN
Maintenance Plans
Regular maintenance is crucial to keeping your HVAC systems working efficiently and safely. When you sign up for our Sunset Service Plan, not only do you get an annual inspection and tune-up of your system, but you also have the added benefit of working with a team that knows your unit's repair and maintenance history.
Visual Ductwork Inspection: ($79 Value)
Your Plan is transferable if you move to another home in the Portland area or given to buyer of home you are selling
15% off any additional services or repairs
Peace of mind knowing that your HVAC system is in good hands.
Indoor Air Quality Evaluation: ($79 Value)
Plans start at as little as $16.50/ month for one unit.
Priority scheduling for any service
High Performance Tune-up.
View Maintenance Plans
Contact Our Portland Heating Technicians Today
At Sunset Heating & Cooling, our Portland heating technicians have the expertise and experience to handle all your residential or commercial heating needs. From installation to maintenance, repair, and replacement services, our team of professionals will help ensure that your home or business is kept at a comfortable temperature all year round. We provide comprehensive solutions for any size of space and different residential housing types. With Sunset Heating & Cooling, you can trust that you're getting reliable service from experienced technicians who are knowledgeable in the latest technologies and advancements in HVAC systems. Contact us today to schedule an appointment with one of our Portland, OR heating technicians! We look forward to helping keep your space comfortable and efficient.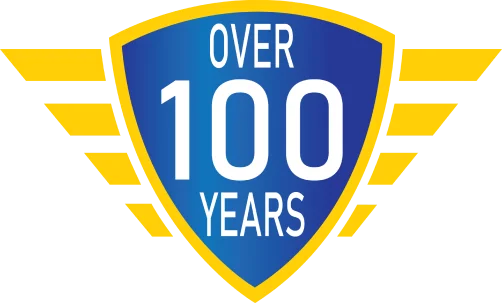 Portland's Trusted Heating and Cooling Company
Are you looking for quality heating and air cooling services in the Portland area? Sunset Heating & Cooling has been a trusted name in the HVAC industry for decades! If you're looking for a reputable AC and heating company that provides professional work and exceptional customer service for a fair price, you'll find it here!
When you need heating and air conditioning services in Portland, OR, you can always count on Sunset Heating & Cooling
What Our Clients Say
Jeremy was knowledgeable, personable, and took the time to explain things. Highly recommend his service.
-Scott B.
Many thanks for a great job of diagnosing, explaining and fixing our problem. We are very appreciative and will be happy to tell others.
-Greg G.
Caring, professional and helpful. Thanks for making things happen quickly and getting my Dear friend's heating back up and running in such a quick manner. You went above and beyond for a family in need and that is very much appreciated. Thanks from the whole group!
-Kristina K.
Jeremy was prompt and friendly. He did a great job of servicing our ac and explaining what he did. Great customer service!
-Jennifer M.
We Specialize in Ductless Heat Pumps!
At Sunset Heating & Cooling, we're true industry leaders when it comes to offering the latest in HVAC technology. That's why we specialize in ductless heat pumps installation!
If you're considering installing one of these modern heating and cooling systems, then give us a call. We will ask you a series of questions and then we'll walk you through all of your options. Your HVAC expert will make recommendations based on your needs, but we will never push you or sell you something you don't need. Ultimately, our job is to provide honest advice and let you choose what's best for your home.
How Do Ductless Systems Work?
A ductless AC system works just like a traditional AC system except without the ducts. In a traditional duct air conditioning system, the indoor unit pulls the warm air from the space into the unit and cools it by sending it over evaporator coils. The refrigerant in the coils cools the air and pushes it through the duct system to the designated space. The outside unit is where the hot air is expelled.
The ductless unit works the same way except that there are no ducts as the cooling indoor unit is inside the room it is cooling versus a traditional system where the cooling unit is typically in the attic. The mini-split system pulls hot in from the room over the coils and expels it back into that space. Ductless mini split systems also have an outdoor unit that functions the same way as a duct system, removing excess heat and allowing for drainage.
What Are the Benefits of a Ductless System?
As mentioned above, the ductless system has gained popularity in recent years and for good reason. There are many benefits to this system that make it an attractive option for homeowners.
Reduced Energy Costs – Ductless systems are by far the most fuel and cost-efficient AC systems to run on the market today.
Convenient Installation – As there is no invasive ductwork to install, having a ductless mini-split system installed is fairly easy and quick.
Improved Temperature Control – Many homeowners do not want to cool their entire house. Ductless systems give you the option to cool only specific parts of your home. It also allows for living in a smaller space more comfortably than if you were to use a window unit.
Optimized Air Quality – With no ductwork, your AC unit is going to filter the air directly from outside. This is better for the occupants of the home as indoor air is less polluted than outdoor air.
With an ever-present eye on the carbon footprint we leave behind, ductless mini-split AC systems are one of the best options due to their lack of ducts. This eliminates issues like leaks, holes, and other ways you can be losing energy.
Don't let old ductwork affect your comfort. We also offer ductwork repair and new installations to help you leverage your existing air conditioner.
The Importance of Having a Professional Installation
Even though a ductless mini split air conditioner is easier to install than a duct system, an experienced professional is still needed to install the unit correctly. When dealing with anything electrical or anything that can compromise your breathing ability, you should trust in those who have been trained in the correct procedures. At Sunset Heating & Cooling, we've been in the business since 1922, and use that expertise to help all our customers in and around Portland, OR.
From choosing your new ductless mini split system to completing the installation, we're there to help you every step of the way. We also offer support to our customers in need of ductless mini split repair or replacement, ensuring every aspect of your indoor air quality and comfort is handled.
Trusted Parners