Serving the Community since 1922!
Air conditioning is one of the most important appliances in most homes. A properly working system can provide the home with a comfort level that would be difficult to obtain otherwise in the hot summer months. Just like any machine, eventually the unit will breakdown, knowing what to look for, and when to replace your air conditioner, can save you stress and time. Luckily, Sunset Heating & Cooling is your reliable Portland, OR air conditioning service company. As a family-owned business, they have been serving the community for almost a century and can help you with all your cooling needs.
We offer a full menu of AC services to keep you cool:
Worried that your air conditioner may be beyond repair? We also offer top-quality AC installation services, ensuring a long-term solution to your cooling needs.
Valid only on Repair charges, not valid on Service Plans, Trip charges or Diagnostic charges.
AVAILABLE THROUGH
SERVICE FINANCE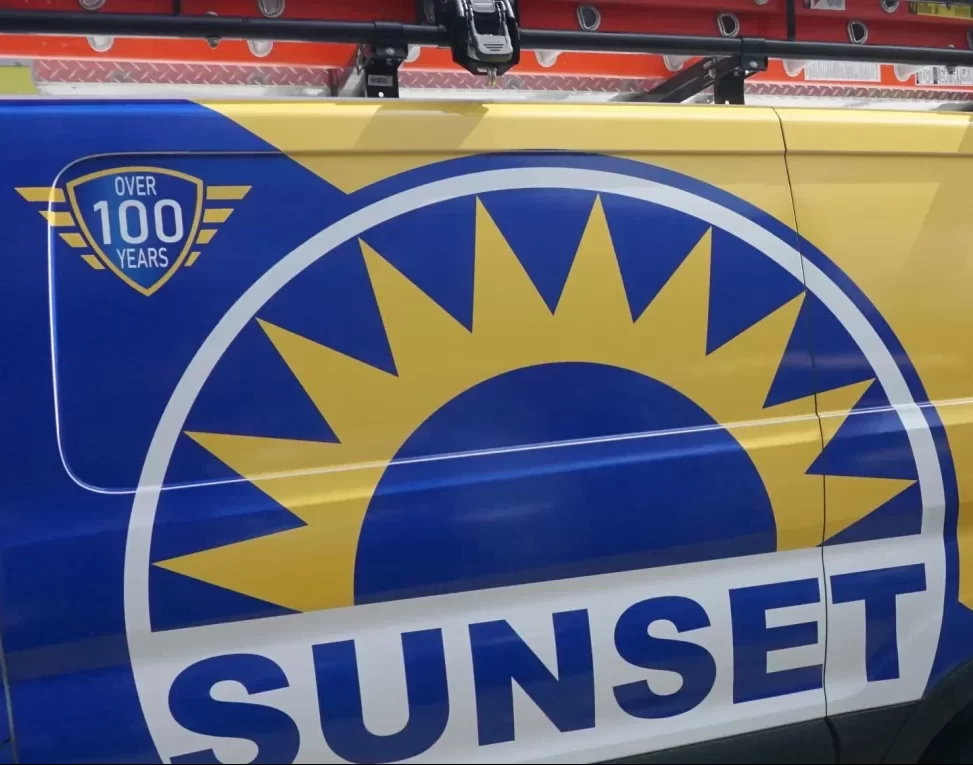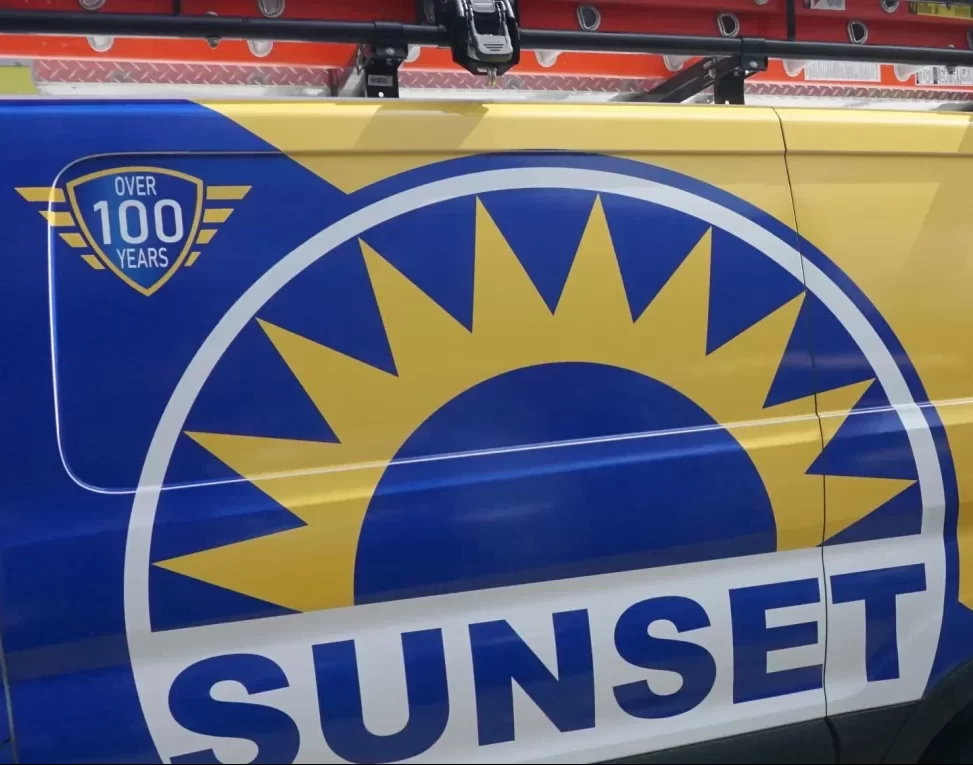 GET A SUNSET SERVICE PLAN
Maintenance Plans
Regular maintenance is crucial to keeping your HVAC systems working efficiently and safely. When you sign up for our Sunset Service Plan, not only do you get an annual inspection and tune-up of your system, but you also have the added benefit of working with a team that knows your unit's repair and maintenance history.
Visual Ductwork Inspection: ($79 Value)
Your Plan is transferable if you move to another home in the Portland area or given to buyer of home you are selling
15% off any additional services or repairs
Peace of mind knowing that your HVAC system is in good hands.
Indoor Air Quality Evaluation: ($79 Value)
Plans start at as little as $16.50/ month for one unit.
Priority scheduling for any service
High Performance Tune-up.
View Maintenance Plans
Contact Our Portland Heating Technicians Today
At Sunset Heating & Cooling, our Portland heating technicians have the expertise and experience to handle all your residential or commercial heating needs. From installation to maintenance, repair, and replacement services, our team of professionals will help ensure that your home or business is kept at a comfortable temperature all year round. We provide comprehensive solutions for any size of space and different residential housing types. With Sunset Heating & Cooling, you can trust that you're getting reliable service from experienced technicians who are knowledgeable in the latest technologies and advancements in HVAC systems. Contact us today to schedule an appointment with one of our Portland, OR heating technicians! We look forward to helping keep your space comfortable and efficient.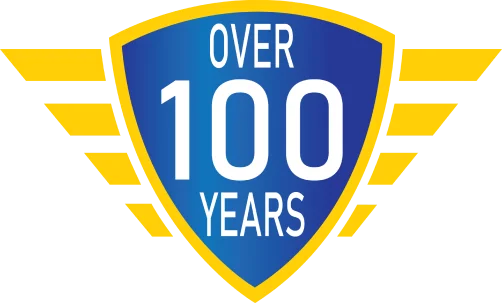 Portland's Trusted Heating and Cooling Company
Are you looking for quality heating and air cooling services in the Portland area? Sunset Heating & Cooling has been a trusted name in the HVAC industry for decades! If you're looking for a reputable AC and heating company that provides professional work and exceptional customer service for a fair price, you'll find it here!
When you need heating and air conditioning services in Portland, OR, you can always count on Sunset Heating & Cooling
What Our Clients Say
Sunset went out of their way to help with my project and David was amazing. Great job and look forward to future projects.
-Todd T.
Eduardo provided excellent service when he repaired our AC. I felt his effort was over and above expected. Polite and professional at all times. Good job!
-William G.
Many thanks for a great job of diagnosing, explaining and fixing our problem. We are very appreciative and will be happy to tell others.
-Greg G.
Ryan from Sunset Heating & Cooling was friendly, efficient, helpful and so pleasant to have in our home. A great company and wonderful service.
-Kathi P.
Signs Your Air Conditioner Needs Repair
Like any mechanical system, there may come a time when repairs are necessary. Unfortunately, repairs usually appear at the least opportune moment. In an effort to reduce the number of surprise AC repairs, it's important to know the signs of a system in need of service. This includes:
AC only emits hot air
Weak airflow
Odd or loud noises coming from the unit
Unusual smells or musty odors
Excess moisture buildup
Water or freon leaks
While there are plenty of other symptoms of an air conditioner in need of service, these are the ones most homeowners should be able to detect on their own. By schedule repairs with an expert AC contractor, you can avoid those major issues and limit the need for a complete replacement.
The Benefits of Air Conditioner Replacement
After frequent repairs and air that is not sufficiently cooled, many homeowners opt to have their air conditioner replaced. Generally speaking, if you have had your unit for ten years and the cost of repairs is at least half the cost of a new system, it is more cost-efficient to replace your unit.
Besides cost-efficiency, there are many other benefits of replacing your unit, including:
Cost Efficiency – Not only will replacing your AC reduce the number of repairs, but also new air conditioner models are more eco-friendly and use less power to run.
Comfort Level – Many homeowners do not realize how poorly their current system is working until they replace their system. New systems will eliminate warm spots and keep the home at an even coolness.
Health Benefits – Though you may not realize it, a poorly operating AC can affect your health; most noticeably by worsening allergies and exacerbating asthma. A new system will eliminate these issues.
Smart Features – A new concept with a lot of appliances is smart features. Smart features allow you to remotely control your AC from anywhere.
If an air conditioning replacement is the route you plan on taking for your home, it's always best to work with an expert. At Sunset Heating & Cooling, our AC technicians can walk you through every step of the process, ensuring a seamless and stress-free experience.
Looking to keep the need for replacement at bay? Be sure to ask how our AC repair and maintenance services can help lower your costs and extend your appliance lifespan.
Installing an Air Conditioner in a New Home
Having a new home built or new construction on your home can mean some big decisions. One thing that is easy to decide on is the comfort level you wish to have. Installing an AC unit to keep your new space cool is essential. By working with an expert, you can ensure that your new air conditioner installation will work with your budget, effectively cool the square footage needed, and help to lower your energy costs in the process.
At Sunset Heating & Cooling, we are your reliable Portland, OR air conditioning company. We can keep your home cool and comfortable, all while offering upfront pricing and top-quality solutions.
Trusted Parners