Get in touch with the experienced professionals
at Sunset Heating & Cooling for the best AC and heating
services in Portland, OR.
Sunset Heating and Cooling
607 S Idaho St
Portland, OR 97239
Phone: 503-500-5866
Hours
Mon – Fri: 8:00 AM – 7:00 PM
Sat - Sun: 8:00 AM - 5:00 PM
Available Extended Hours (Inquire)
Are you looking for a trusted air conditioning and heating service company in Portland?
Sunset Heating & Cooling has been serving Portland area families for 100 years!
From heater maintenance and repairs to AC installation, you can count on us to give you the best service in town! We can even help you find a more energy-efficient way to heat or cool your home. Give us a call today to speak with a member of our team about your HVAC needs!
Why Work with Us?
When you call Sunset Heating & Cooling, you get all sorts of benefits, including:
Expert diagnosis of your HVAC systems
Honest, flat-rate prices
Top of the line equipment
Friendly and knowledgeable staff
Fast and effective solutions
We leave your home better than we found it
Don't settle for inexperienced and subpar customer service! Call Sunset Heating & Cooling today to speak with an HVAC professional in your area about your AC and heating systems! We'll take care of you like you were part of our family.
Don't hesitate to call the pros at Sunset Heating & Cooling at (503) 500-5866 for all your HVAC needs. We've been Portland's trusted heating and cooling company since 1922!
Our Family Serving Yours…
The Sunset team who sold and installed a new furnace and AC unit in my condominium were wonderful. They were knowledgeable, professional, thorough, respectful and friendly. They went the extra mile to be sure other residents were not impacted and I was happy. They took special care to leave no trace of their being here, except for new and vastly improved heating and cooling system.
-Kaki B.
Jeremy was prompt and friendly. He did a great job of servicing our ac and explaining what he did. Great customer service!
-Jennifer M.
Eduardo provided excellent service when he repaired our AC. I felt his effort was over and above expected. Polite and professional at all times. Good job!
-William G.
Caring, professional and helpful. Thanks for making things happen quickly and getting my Dear friend's heating back up and running in such a quick manner. You went above and beyond for a family in need and that is very much appreciated. Thanks from the whole group!
-Kristina K.
Trusted Partners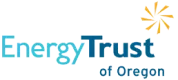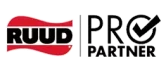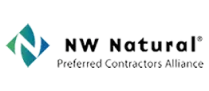 Valid only on Repair charges, not valid on Service Plans, Trip charges or Diagnostic charges.
Not valid with any other coupons or offers. One per household.
Must present coupon prior to service.
AVAILABLE THROUGH
SERVICE FINANCE