Serving the Community since 1922!
Whether you realize it or not, your air conditioner is one of the most used appliances in your Portland, OR home, especially during the warmer months. Like any appliance, however, your air conditioner is going to need tune-ups and maintenance in order to keep working as it should. Chances are, they will also need repairs at some point as well. While the average homeowner isn't excited about AC maintenance, it can save you a lot of time, stress, and repair costs in the future.
At Sunset Heating & Cooling, we are your reliable AC service company. With 100 years of experience in serving the Portland area, you can depend on us to resolve issues ranging from an air conditioner blowing hot air to a unit that simply won't turn on. Contact us today to learn more about our AC repair services and ask about our Sunset Service Plan.
And in the worst-case scenario, we also offer convenient AC replacements, ensuring a long-term fix to your nagging cooling issues.
Not applicable towards the trip fee.
Not valid with any other coupons or offers. One per household.
Must present coupon prior to service.
AVAILABLE THROUGH
SERVICE FINANCE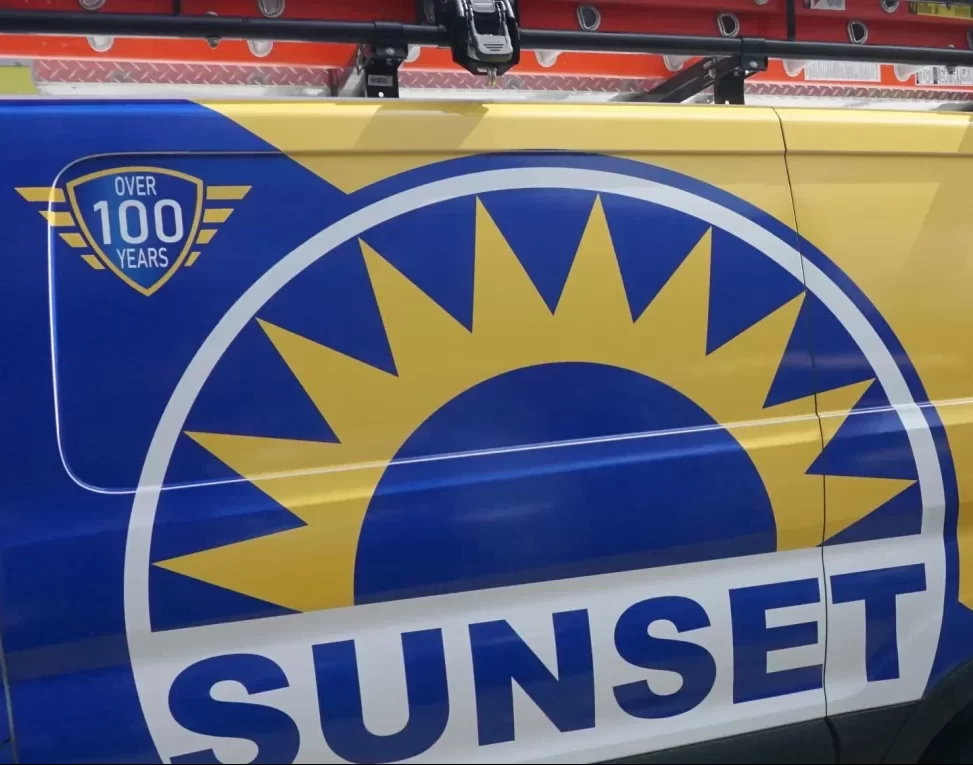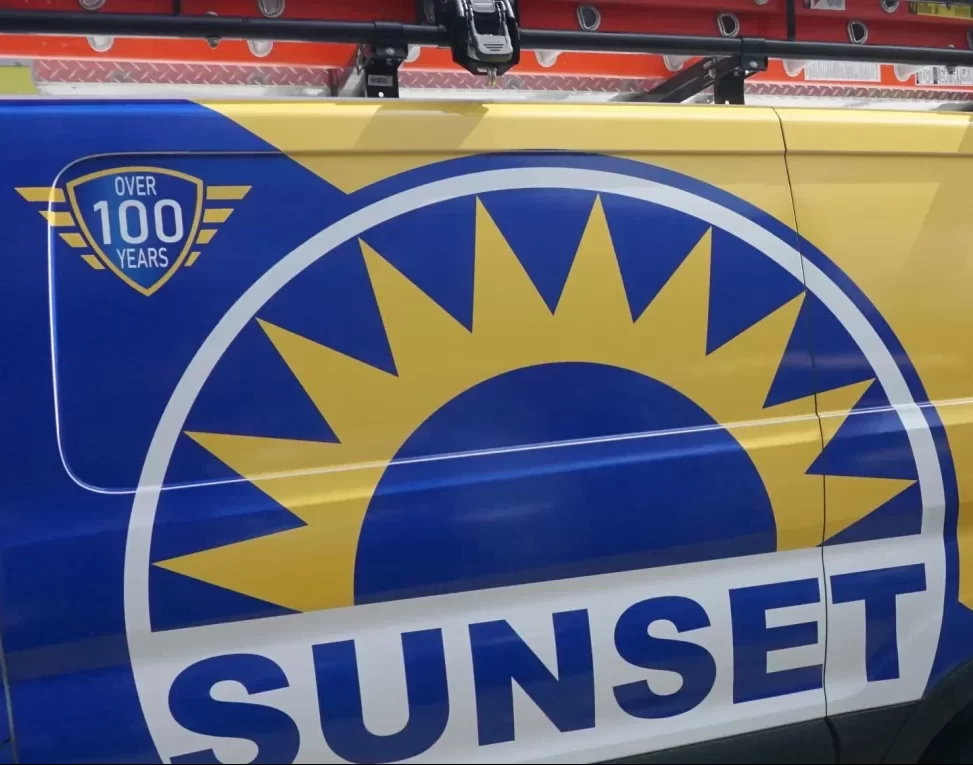 GET A SUNSET SERVICE PLAN
Maintenance Plans
Regular maintenance is crucial to keeping your HVAC systems working efficiently and safely. When you sign up for our Sunset Service Plan, not only do you get an annual inspection and tune-up of your system, but you also have the added benefit of working with a team that knows your unit's repair and maintenance history.
Visual Ductwork Inspection: ($79 Value)
Your Plan is transferable if you move to another home in the Portland area or given to buyer of home you are selling
15% off any additional services or repairs
Peace of mind knowing that your HVAC system is in good hands.
Indoor Air Quality Evaluation: ($79 Value)
Plans start at as little as $16.50/ month for one unit.
Priority scheduling for any service
High Performance Tune-up.
View Maintenance Plans
Contact Our Portland Heating Technicians Today
At Sunset Heating & Cooling Energy Solutions, our Portland heating technicians have the expertise and experience to handle all your residential or commercial heating needs. From installation to maintenance, repair, and replacement services, our team of professionals will help ensure that your home or business is kept at a comfortable temperature all year round. We provide comprehensive solutions for any size of space and different residential housing types. With Sunset Heating & Cooling, you can trust that you're getting reliable service from experienced technicians who are knowledgeable in the latest technologies and advancements in HVAC systems. Contact us today to schedule an appointment with one of our Portland, OR heating technicians! We look forward to helping keep your space comfortable and efficient.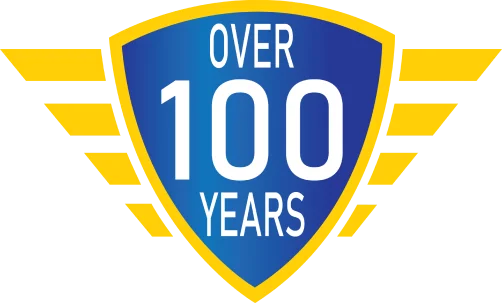 Portland's Trusted Heating and Cooling Company
Are you looking for quality heating and air cooling services in the Portland area? Sunset Heating & Cooling has been a trusted name in the HVAC industry for decades! If you're looking for a reputable AC and heating company that provides professional work and exceptional customer service for a fair price, you'll find it here!
When you need heating and air conditioning services in Portland, OR, you can always count on Sunset Heating & Cooling
What Our Clients Say
Caring, professional and helpful. Thanks for making things happen quickly and getting my Dear friend's heating back up and running in such a quick manner. You went above and beyond for a family in need and that is very much appreciated. Thanks from the whole group!
-Kristina K.
The Sunset team who sold and installed a new furnace and AC unit in my condominium were wonderful. They were knowledgeable, professional, thorough, respectful and friendly. They went the extra mile to be sure other residents were not impacted and I was happy. They took special care to leave no trace of their being here, except for new and vastly improved heating and cooling system.
-Kaki B.
Roman did an awesome job. I had the trifecta, new AC unit ,furnace and hot water heater. Courteous, and competent service. I highly recommend Sunset Heating & Cooling.
-Charles E.
Jeremy was prompt and friendly. He did a great job of servicing our ac and explaining what he did. Great customer service!
-Jennifer M.
FAQs for your Heating System
Signs Your Home Needs AC Repairs
Though annual maintenance is always recommended, you could still experience unexpected repairs. Typically, an AC will not just breakdown without giving some warning signs first. Being able to identify the warning signs can give you the time to call for professional assistance.
Warm Air – The first and most obvious sign that your AC needs repair is when the system is no longer pumping out cool air. This can be caused by many things, including a freon leak or a clogged air filter.
Excess Moisture – If you notice excess moisture in your home, most noticeably around the unit itself and windows, there is an issue. There are several causes of this, such as a clogged filter.
Unusual Noises – Any loud banging or unusual noises such as frequent cycling, is a signal that repairs are needed. Usually, this is due to a mechanical error.
Leaks – Any leaks coming from the unit, vents, or pipes are an issue that should be addressed immediately. While it could be a water leak, it's also possible that it could be a freon leak.
Increased Energy Costs – If you notice a spike in your energy costs, it could be due to your AC working too hard to cool your home. You will also notice this when you have to turn your thermostat to a very low setting in order to cool the space.
Uneven Cooling – Lastly, if there are spaces that are cool, yet spaces that are warm, repairs are most likely needed.
Because your central air conditioner is such an essential part of your comfort, it's relatively easy to notice when there's a change in performance. At the first sign of trouble, be sure to work with our AC contractors to find a convenient solution.
How Can a Damaged Air Conditioner Affect You?
The inconvenience of a non-working air conditioning system can affect you in more ways than you would think. Not only does it cause some uncomfortable days and nights during the hot summer months, but also things like your health, energy costs, and the integrity of your home's structure can be affected.
Many homeowners depend on their central AC to not only keep cool but to help with breathing issues such as allergies and asthma. When your AC is not working properly, these conditions have no filter to keep them at bay. These problems can make breathing issues worse as elements like mold and mildew build-up from excess moisture.
Another issue caused by excess moisture, though rarer, is when the build-up gets to the point of weakening the integrity of the wood structures in your home. While this can affect support beams and other major construction, it can also cause damage to walls, window sills, and molding.
An essential component of air conditioning maintenance is air cleaning and filtration. Not only does this help improve the performance of your system, but also it keeps you healthy too!
The Benefits of AC Maintenance
Even if air conditioner repairs are caught before they can cause any damage, they are still an inconvenience to homeowners. A good way to help eliminate the possibility of unexpected repairs is by having annual maintenance performed by a professional. Besides fewer repairs, there are several other benefits to proper maintenance.
Better energy efficiency
Better air quality
Extends the lifespan of the unit
More efficient cooling
In some cases, it will keep your warranty intact
Finding a trusted AC maintenance professional is also important to extend the life of your system. At Sunset Heating & Cooling, our experienced HVAC technicians are able to spot, diagnose, and fix problems before they become an inconvenience. Best of all, we make maintenance simple by creating a schedule that works for your home needs.
Trusted Parners