Every furnace, be it gas or electric, is a complex system that requires regular attention and care to ensure optimal performance, especially as the colder months approach. At Sunset Heating & Cooling, we are committed to offering meticulous furnace maintenance services that cater to all brands and models. Our seasoned technicians follow a comprehensive checklist, ensuring each component of your furnace is inspected, tested, and serviced to uphold the highest standards of safety and efficiency.
A furnace tune-up with us is not just about routine servicing; it's an in-depth examination that uncovers potential issues, allowing for timely interventions that prevent reduced efficiency and unexpected breakdowns. We are dedicated to ensuring that every inspection and maintenance session is thorough, with a focus on enhancing your indoor comfort, reducing heating bills, and promoting better air quality.
Regular maintenance is the cornerstone of avoiding unexpected repairs and extending the life of your heating system. Our team is skilled, thorough, and committed to ensuring your furnace is winter-ready, efficient, and safe. At Sunset Heating & Cooling, your comfort, safety, and satisfaction are more than a priority - they are our mission.
Don't wait for the winter chill to discover the state of your furnace. Call Sunset Heating & Cooling at (503) 500-5866 and schedule your comprehensive furnace maintenance today! Your comfort is worth every step we take.
Benefits of Regular Furnace Maintenance
Regular furnace maintenance is akin to a health checkup for your heating system. It's an essential practice that brings along a slew of benefits, ensuring that your home remains a warm, safe haven, especially during the chilly months. Here, we delve into the myriad of advantages that come with consistent furnace upkeep.
Enhanced Efficiency
One of the most immediate benefits of regular maintenance is the noticeable boost in your furnace's efficiency. Our technicians ensure that each component is in optimal condition, leading to smoother operation and better heat distribution. An efficient furnace not only warms your home effectively but does so while consuming less energy, leading to reduced utility bills.
Improved Air Quality
A well-maintained furnace does more than heat your home; it contributes to the overall air quality. Clean, well-serviced components ensure that the air circulating through your home is free of pollutants, dust, and allergens. This means a healthier living environment, reduced allergy symptoms, and enhanced respiratory health for you and your family.
Extended Equipment Lifespan
Regular check-ups and tune-ups mean that your furnace's components are always in their prime. By addressing wear and tear promptly, the lifespan of the equipment is significantly extended. It's an investment that pays off by delaying the need for a complete system replacement, saving you money in the long run.
Reduced Repair Costs
With consistent maintenance, potential issues are identified and addressed before they escalate into major problems. This proactive approach not only ensures uninterrupted comfort but also significantly cuts down on emergency furnace repair costs. It's about staying a step ahead, ensuring that your furnace is always in top-notch condition.
Safety Assurance
Your safety is our utmost priority. Regular maintenance allows us to inspect critical safety components, ensuring that there are no leaks or potential hazards. A well-serviced furnace operates safely, giving you peace of mind knowing that your home is protected from risks like carbon monoxide poisoning.
Customized Comfort
Every home is unique, and so are its heating needs. Regular maintenance allows us to optimize your furnace's performance tailored to your specific needs. Whether it's adjusting the thermostat settings or enhancing airflow, we ensure that your indoor environment is customized for ultimate comfort.
Environmental Responsibility
An efficient furnace is not just good for your wallet, but it's a nod towards environmental conservation. Lower energy consumption means reduced carbon footprint, making your home a contributor to a greener, healthier planet.
At Sunset Heating & Cooling, we are committed to ensuring that these benefits are not just theoretical but are tangible aspects of your everyday comfort. Our comprehensive furnace maintenance services are designed to optimize every facet of your heating system, ensuring that each winter is met with unwavering warmth, safety, and efficiency.
What Our Furnace Maintenance Includes
At Sunset Heating & Cooling, we pride ourselves on offering a comprehensive furnace maintenance service that is as thorough as it is efficient. Our seasoned technicians, armed with years of experience and cutting-edge tools, ensure that every nook and cranny of your furnace is inspected, evaluated, and optimized for peak performance. Here's a glimpse into the meticulous process that defines our service:
Comprehensive Visual Inspection
We kick off the maintenance process with a detailed visual inspection of your furnace and ductwork. This step is crucial in identifying visible issues that could potentially escalate into significant problems. Every component, from the heat exchanger to the blower motor, is meticulously examined to ensure structural integrity and optimal performance.
Indoor Air Quality Evaluation
Your indoor air quality is a testament to your furnace's efficiency and safety. We conduct a thorough evaluation to ensure that the air circulating within your home is clean, healthy, and free of pollutants. This assessment is instrumental in identifying areas that need improvement to enhance air quality.
High-Performance Tune-Up
Our tune-up process is designed to optimize your furnace's performance. We clean, adjust, and lubricate essential components to ensure that your heating system operates smoothly, efficiently, and safely. This tune-up not only boosts efficiency but also extends the equipment's lifespan, ensuring that you enjoy consistent warmth season after season.
Priority Scheduling and Discounts
Being part of our Sunset Service Plan means you're not just a customer but a valued member of the Sunset family. You enjoy priority scheduling for any service, ensuring that your needs are addressed promptly. Additionally, you benefit from a 15% discount on any additional services or repairs, making maintenance cost-effective and hassle-free.
Transferable Plans and Peace of Mind
Flexibility is at the core of our service offerings. If you move to another home within the Portland area, your Sunset Service Plan moves with you. It can also be transferred to the buyer of your home, adding value to your property. With Sunset Heating & Cooling, peace of mind isn't just promised – it's guaranteed.
A Legacy of Excellence
Having served the Portland community since 1922, we bring a legacy of excellence, reliability, and unmatched expertise. Every service call is an opportunity for us to reaffirm our commitment to delivering exceptional service, ensuring that your furnace isn't just working but is operating at its absolute best.
Your furnace is the heartbeat of your home's warmth and comfort. Entrust its care to a team that combines technical expertise, customer-centric service, and a relentless commitment to excellence. At Sunset Heating & Cooling, your comfort, safety, and satisfaction are not just our goals – they are our guarantee.
Ready to experience the Sunset difference? Give us a call at (503) 500-5866 to schedule your furnace maintenance today! Your journey to a warmer, safer, and more efficient home begins with a single call.
DIY Furnace Maintenance Tips
While professional maintenance is essential to ensure the optimal performance and longevity of your furnace, there are several DIY steps homeowners can take to complement professional services.
These simple yet effective practices can enhance your furnace's efficiency, improve indoor air quality, and ensure a cozy atmosphere in your home.
However, remember, these tips are meant to supplement, not replace, the comprehensive maintenance provided by our skilled technicians at Sunset Heating & Cooling.
Regular Filter Replacement
One of the easiest yet most impactful maintenance tasks is regularly changing the furnace filter. A clean filter ensures efficient airflow and helps in trapping dust, allergens, and other airborne particles. We recommend checking the filter monthly and replacing it at least every three months, or as needed, to maintain air quality and furnace efficiency.
Keep the Area Around the Furnace Clean
Ensure that the area surrounding your furnace is clean and clutter-free. This practice not only promotes safety but also ensures adequate airflow to the system. A clean environment aids in the efficient operation of the furnace and reduces the risk of overheating.
Inspect the Ventilation System
Regularly inspect the ventilation system to ensure it is free of obstructions. Clear away any debris, dust, or other impediments to ensure efficient airflow. This practice aids in the optimal distribution of heat throughout your home and enhances the system's overall efficiency.
Check the Thermostat
Regularly check the thermostat to ensure it's functioning correctly. If you notice inconsistencies in temperature or the furnace isn't responding to the thermostat settings, it might need recalibration. While minor adjustments can be made, significant issues should be addressed by professionals.
Listen and Observe
Pay attention to your furnace. If you hear unusual noises or observe irregular performance, it could be an early indication of underlying issues. While minor troubleshooting can be done, it's always best to consult with professionals for a thorough inspection and repair.
A Balanced Approach to Maintenance
These DIY tips are valuable for maintaining the efficiency and performance of your furnace between professional maintenance visits. However, they are not a substitute for the in-depth inspection, cleaning, and tuning that our expert technicians at Sunset Heating & Cooling provide. Combining these DIY practices with our professional services ensures that your furnace operates at peak efficiency, providing you with a warm, comfortable, and safe home environment.
When to Schedule Furnace Maintenance
Understanding the right time to schedule furnace maintenance is crucial to ensure your heating system operates efficiently, safely, and effectively. A well-timed maintenance appointment can make a significant difference in your furnace's performance, longevity, and the overall comfort of your home. Here, we break down the optimal times and circumstances under which you should consider scheduling a professional furnace maintenance service with Sunset Heating & Cooling.
Before the Cold Season Hits
The most opportune time to schedule furnace maintenance is before the onset of the cold season. Ideally, getting your furnace checked in the fall ensures that any wear and tear from the previous winter is addressed, and the system is primed and ready to provide efficient heating throughout the upcoming chilly months. It's about being proactive - ensuring that your furnace is in top condition before it's put to the test.
Annually
An annual maintenance appointment is a non-negotiable for every homeowner. This routine check is essential to uphold the efficiency, safety, and performance of your heating system. It involves a thorough inspection, cleaning, and tuning, ensuring that every component is functioning optimally.
When Performance Issues Arise
If you notice any irregularities in your furnace's performance, such as unusual noises, reduced heating efficiency, or unexpected spikes in energy bills, it's a clear sign that maintenance is needed. Don't wait for the scheduled annual check; reach out to professionals immediately to diagnose and resolve the issue.
After Major Renovations
If your home has undergone significant renovations, it's wise to schedule a maintenance check. Construction dust and debris can infiltrate the furnace, potentially impacting its efficiency and indoor air quality. A professional check ensures the system is clean and functioning optimally post-renovation.
The Sunset Assurance
At Sunset Heating & Cooling, we understand the pivotal role your furnace plays in ensuring a warm, comfortable, and safe home environment, especially during the chilly Portland winters. Our team of skilled technicians is dedicated to providing timely, efficient, and thorough furnace maintenance services, tailored to meet the unique needs of your heating system.
Valid only on Repair charges, not valid on Service Plans, Trip charges or Diagnostic charges.
AVAILABLE THROUGH
SERVICE FINANCE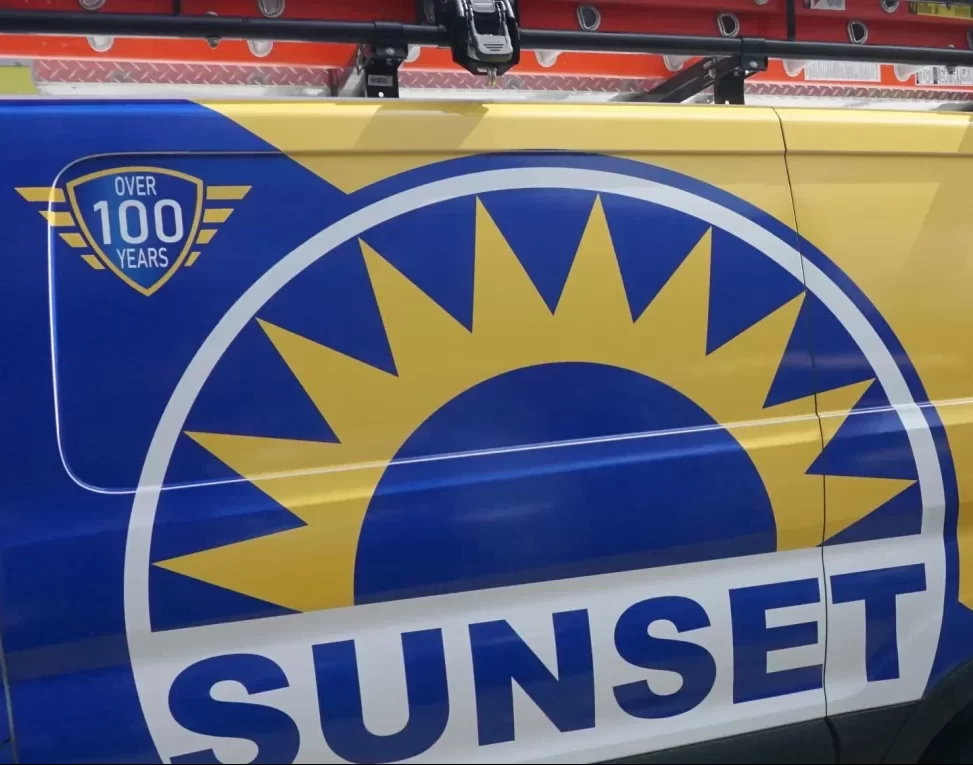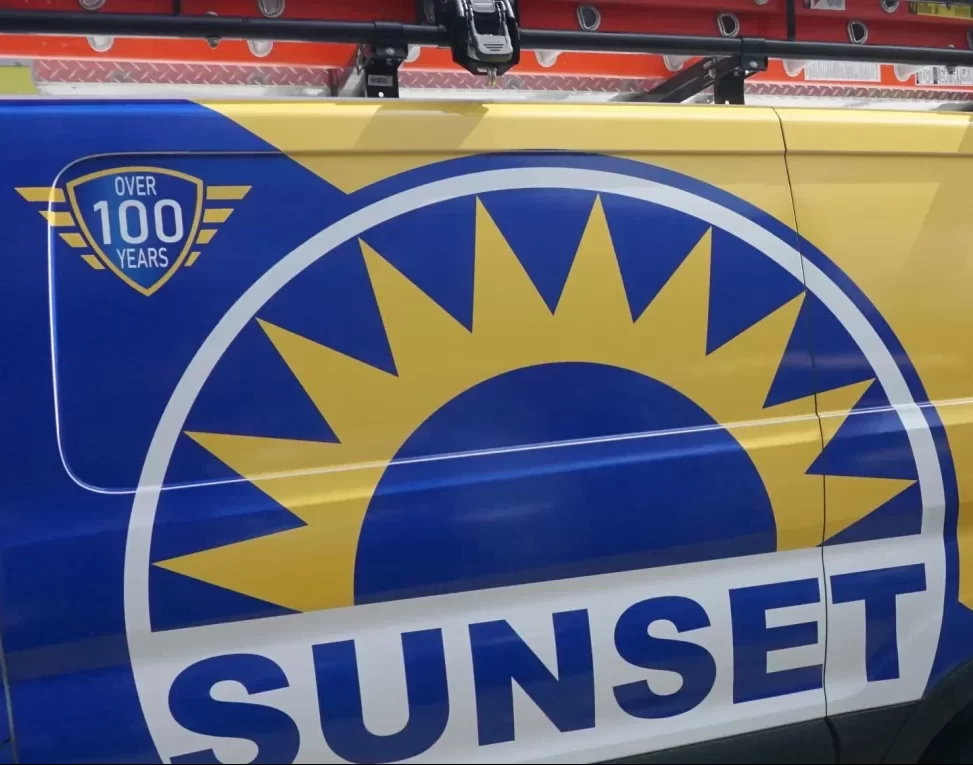 GET A SUNSET SERVICE PLAN
Maintenance Plans
Regular maintenance is crucial to keeping your HVAC systems working efficiently and safely. When you sign up for our Sunset Service Plan, not only do you get an annual inspection and tune-up of your system, but you also have the added benefit of working with a team that knows your unit's repair and maintenance history.
Visual Ductwork Inspection: ($79 Value)
Your Plan is transferable if you move to another home in the Portland area or given to buyer of home you are selling
15% off any additional services or repairs
Peace of mind knowing that your HVAC system is in good hands.
Indoor Air Quality Evaluation: ($79 Value)
Plans start at as little as $16.50/ month for one unit.
Priority scheduling for any service
High Performance Tune-up.
View Maintenance Plans
Top-Notch Furnace Maintenance in Portland, OR
In Portland, the crisp, cold air of winter is both a delight and a challenge. While the season brings a certain magical ambiance, it also tests the mettle of our heating systems. That's where Sunset Heating & Cooling steps in, ensuring your furnace is up to the task, ready to provide consistent, efficient warmth all season long.We're not just technicians; we're your neighbors, fully invested in the comfort and safety of our community. Our furnace maintenance services are thorough, tailored, and always focused on your specific needs. We combine the latest technology with a hands-on, personalized approach, ensuring every nook and cranny of your heating system is inspected, tuned, and optimized for peak performance.
Every furnace has its unique quirks and needs. We get that. Our team is trained to adapt, offering customized solutions that ensure your heating system isn't just working but working at its absolute best. Efficiency, longevity, and optimal performance are the cornerstones of our service.
As the leaves fall and temperatures drop, don't let furnace worries cast a shadow over the cozy, comfortable winter you deserve. Sunset Heating & Cooling is your ally against the cold, your partner in ensuring every room in your home is a sanctuary of warmth.
Ready to experience the difference of a finely-tuned furnace? Give us a ring at (503) 500-5866. With Sunset Heating & Cooling, a warm, worry-free winter is not just possible—it's guaranteed!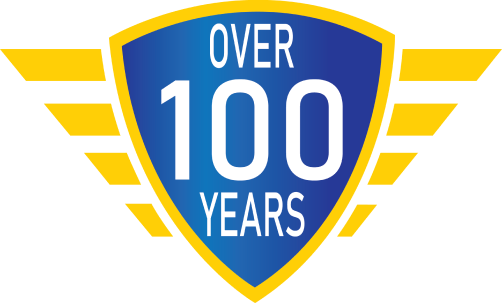 Portland's Trusted Heating and Cooling Company
Are you looking for quality heating and air cooling services in the Portland area? Sunset Heating & Cooling has been a trusted name in the HVAC industry for decades! If you're looking for a reputable AC and heating company that provides professional work and exceptional customer service for a fair price, you'll find it here!
When you need heating and air conditioning services in Portland, OR, you can always count on Sunset Heating & Cooling
What Our Clients Say
Eduardo provided excellent service when he repaired our AC. I felt his effort was over and above expected. Polite and professional at all times. Good job!
-William G.
Jeremy was prompt and friendly. He did a great job of servicing our ac and explaining what he did. Great customer service!
-Jennifer M.
Jeremy was knowledgeable, personable, and took the time to explain things. Highly recommend his service.
-Scott B.
Sunset went out of their way to help with my project and David was amazing. Great job and look forward to future projects.
-Todd T.
Trusted Parners