Serving the Community since 1922!
A furnace is a complicated appliance with many moving parts. Just like any other system with moving parts, it will eventually need repairs. Having an annual maintenance plan in place can greatly reduce the risk of needing costly repairs, but even that requires help.
Sunset Heating & Cooling is one of Portland's most trusted furnace service companies. Not only do we specialize in diagnosing and troubleshooting problem systems, but also we can help keep your system in top shape with a little maintenance help.
Want to upgrade your system instead? We also offer furnace replacement services with upfront pricing and long-term reliability.
Not applicable towards the trip fee.
Not valid with any other coupons or offers. One per household.
Must present coupon prior to service.
AVAILABLE THROUGH
SERVICE FINANCE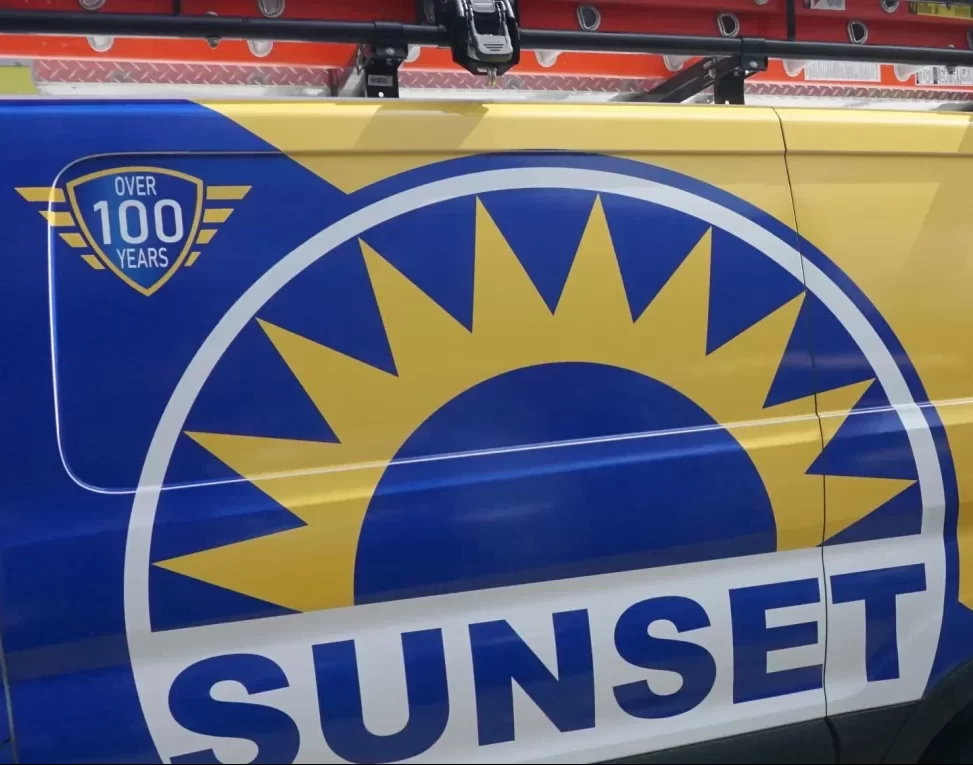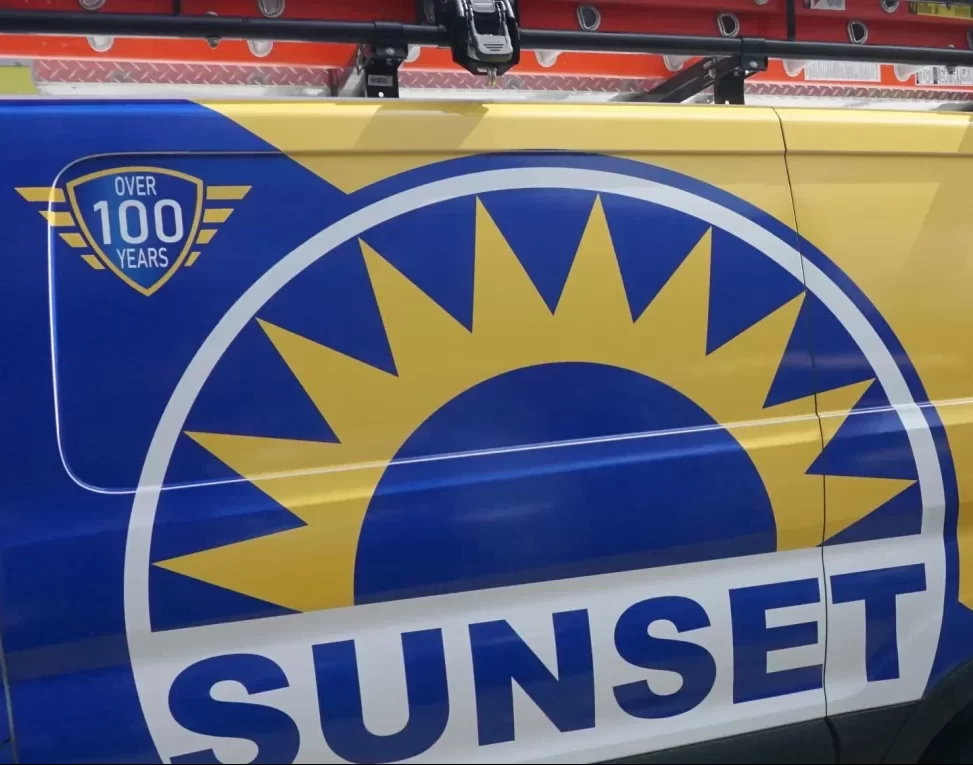 GET A SUNSET SERVICE PLAN
Maintenance Plans
Regular maintenance is crucial to keeping your HVAC systems working efficiently and safely. When you sign up for our Sunset Service Plan, not only do you get an annual inspection and tune-up of your system, but you also have the added benefit of working with a team that knows your unit's repair and maintenance history.
Visual Ductwork Inspection: ($79 Value)
Your Plan is transferable if you move to another home in the Portland area or given to buyer of home you are selling
15% off any additional services or repairs
Peace of mind knowing that your HVAC system is in good hands.
Indoor Air Quality Evaluation: ($79 Value)
Plans start at as little as $16.50/ month for one unit.
Priority scheduling for any service
High Performance Tune-up.
View Maintenance Plans
Contact Our Portland Heating Technicians Today
At Sunset Heating & Cooling Energy Solutions, our Portland heating technicians have the expertise and experience to handle all your residential or commercial heating needs. From installation to maintenance, repair, and replacement services, our team of professionals will help ensure that your home or business is kept at a comfortable temperature all year round. We provide comprehensive solutions for any size of space and different residential housing types. With Sunset Heating & Cooling, you can trust that you're getting reliable service from experienced technicians who are knowledgeable in the latest technologies and advancements in HVAC systems. Contact us today to schedule an appointment with one of our Portland, OR heating technicians! We look forward to helping keep your space comfortable and efficient.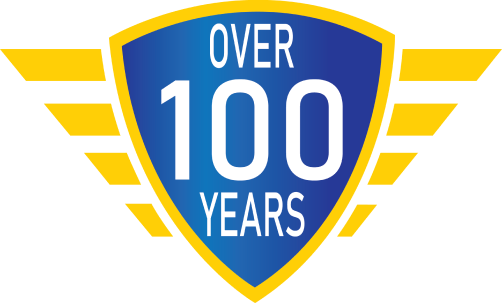 Portland's Trusted Heating and Cooling Company
Are you looking for quality heating and air cooling services in the Portland area? Sunset Heating & Cooling has been a trusted name in the HVAC industry for decades! If you're looking for a reputable AC and heating company that provides professional work and exceptional customer service for a fair price, you'll find it here!
When you need heating and air conditioning services in Portland, OR, you can always count on Sunset Heating & Cooling
What Our Clients Say
Roman did an awesome job. I had the trifecta, new AC unit ,furnace and hot water heater. Courteous, and competent service. I highly recommend Sunset Heating & Cooling.
-Charles E.
Many thanks for a great job of diagnosing, explaining and fixing our problem. We are very appreciative and will be happy to tell others.
-Greg G.
Jeremy was knowledgeable, personable, and took the time to explain things. Highly recommend his service.
-Scott B.
Sunset went out of their way to help with my project and David was amazing. Great job and look forward to future projects.
-Todd T.
FAQs for your Heating System
Symptoms of a Furnace That Needs Repair
An unexpected furnace breakdown can cause many issues for any homeowner. However, a majority of homeowners are not aware that they could have prevented these untimely repairs by paying attention to some symptoms the furnace was having.
Every gas, electric and oil furnace is going to be different, but for the most part, they give the same warning signs when there is trouble ahead. If you can identify these symptoms before they turn into full-blown emergency repair situations, you could potentially save yourself a great deal in repair costs.
Soot – If you notice a lot of soot around the furnace area or coming from the vent system, you will need to have the system inspected by a professional. Also, poor air quality could indicate an issue.
Uneven Heating – Another symptom of furnace trouble is uneven heating in the home. If you have cold spots throughout the house, call for help.
No Heat – This is probably a fairly obvious one, but if there is no heat coming from the unit, you need to have it inspected immediately. Generally, a furnace that is having a safety issue will shut itself down. Unless your circuit breaker was tripped, do not try to turn the unit back on.
Pilot Light Issues – Another cause for concern is if the pilot light is yellow or green. You want to make sure your pilot light is blue. If not, this is an emergency situation and should be addressed as quickly as possible.
Thermostat Problems – If the thermostat is not responding, or not turning on, it could be that the batteries are dead or it could mean there is a mechanical issue.
While these are the most common symptoms, you can also check for increased energy bills and visual damage to the unit itself. More often than not, homeowners will see a large spike in their energy costs, which is never a good thing either.
How Can a Damaged Furnace Impact Your Home?
Besides leaving you cold on a winter's night, a damaged furnace can have other side effects that can cause havoc in your home. For example, an excess amount of soot and clogged air filters can cause your air quality to diminish. This can cause exacerbated breathing issues such as asthma and allergies.
Soot and dust can also be hard to clean and leave your walls, drapes, and furniture in need of expensive cleaning. Water damage can also cause expensive cleaning costs.
Another impact to your home is an increase in energy bills and high repair costs. The harder your furnace has to work to heat your home, the more energy it is going to use. Plus, the longer your furnace struggles, the more damage is done.
Finally, a damaged furnace can be a serious safety issue. Not only can a damaged furnace cause a house fire, but it can potentially explode and cause carbon monoxide poisoning. It is crucial that you have your smoke detectors and carbon monoxide detectors checked regularly.
Want to be prepared for winter? Join our maintenance plan to enjoy expert annual furnace tune-ups and plenty of VIP benefits!
Benefits of Furnace Maintenance
As mentioned above, annual maintenance can reduce the risk of serious safety problems taking place. There are many other benefits to routine maintenance as well, such as:
Reduced energy costs
More comfortable temperatures
Fewer repairs
Less likely to have an emergency repair situation
Better air quality
Having a professional repair and maintenance of your furnace is the best way to have peace of mind that your system is going to keep you warm all winter. At Sunset Heating & Cooling, we are your reliable gas, oil, and electric furnace contractors.
Working in the community since 1922, we've seen a wide range of issues and solved them all. When you call us with a problem in your heating system, you can expect timely service from friendly staff.
Trusted Parners