 Not applicable towards the trip fee.
Not valid with any other coupons or offers. One per household.
Must present coupon prior to service.
Not valid with any other coupons or offers. One per household.
Must present coupon prior to service.
AVAILABLE THROUGH
SERVICE FINANCE
100 Years of
Experience
Since 1922, the Portland area has trusted one name: Sunset Heating & Cooling! That's 100 years of great work and excellent customer service.
HONEST
Flat Rate Pricing
Flat-rate pricing means you won't have to worry about paying more for projects that require a little more time. Our team is dedicated to getting your home comfortable again in no time!
A+ RATED
Service
We are proud to say that the Better Business Bureau has rated Sunset Heating & Cooling as an A+ company, based on our workmanship and customer service.
Experienced Technicians providing quality service and lasting solutions
We offer a Lifetime Limited Warranty on all heating, cooling, plumbing & electrical jobs – backed by our expert HVAC technicians. Whether you are in the market for a heat pump, mini-split, furnace, or air conditioner, we have an extensive list of high-end products.
Sunset Heating and Cooling is licensed, bonded & Insured. From a wide offering of services to an extensive product line, Sunset brings innovative solutions to every job. Call us today and always have a friend in the home services industry.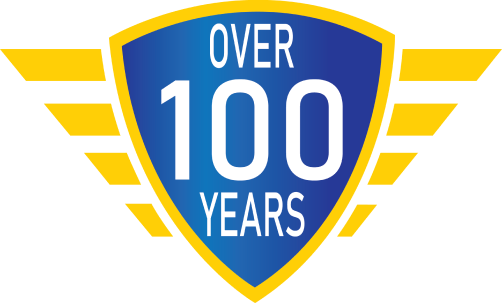 Portland's Trusted Heating and Cooling Company
Are you looking for quality heating and air cooling services in the Portland area? Sunset Heating & Cooling has been a trusted name in the HVAC industry for decades! If you're looking for a reputable AC and heating company that provides professional work and exceptional customer service for a fair price, you'll find it here!
When you need heating and air conditioning services in Portland, OR, you can always count on Sunset Heating & Cooling
Our Family Serving Yours…
Ryan from Sunset Heating & Cooling was friendly, efficient, helpful and so pleasant to have in our home. A great company and wonderful service.
-Kathi P.
Sunset went out of their way to help with my project and David was amazing. Great job and look forward to future projects.
-Todd T.
Eduardo provided excellent service when he repaired our AC. I felt his effort was over and above expected. Polite and professional at all times. Good job!
-William G.
Caring, professional and helpful. Thanks for making things happen quickly and getting my Dear friend's heating back up and running in such a quick manner. You went above and beyond for a family in need and that is very much appreciated. Thanks from the whole group!
-Kristina K.
TERRIBLE AT EVERYTHING ELSE
Watch David be AWESOME at Heating and Cooling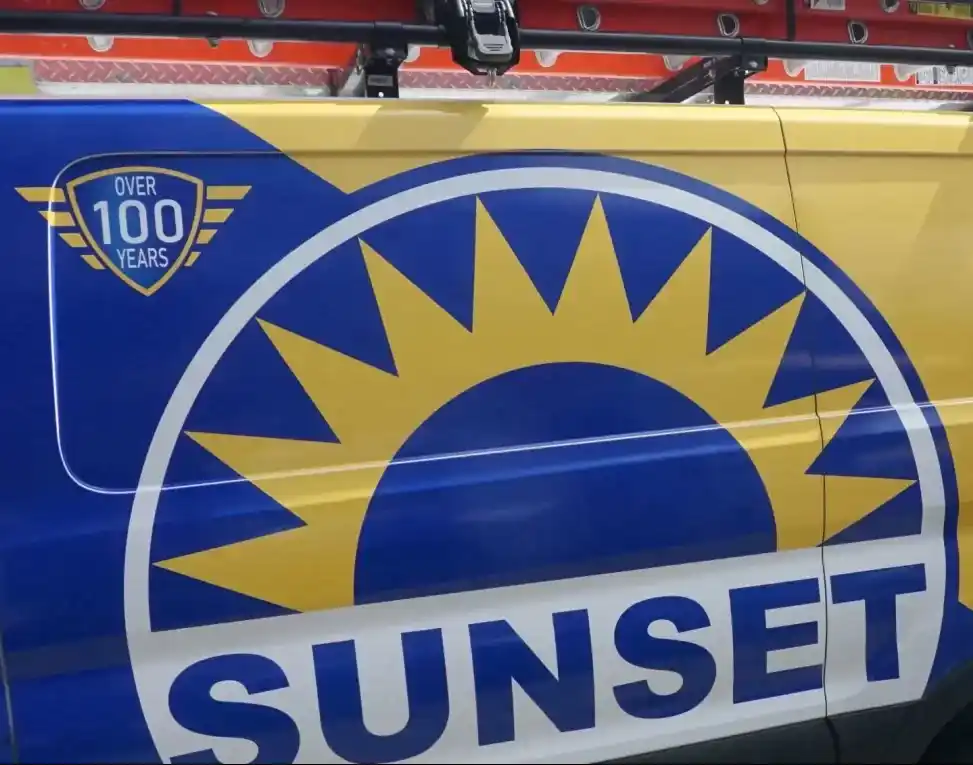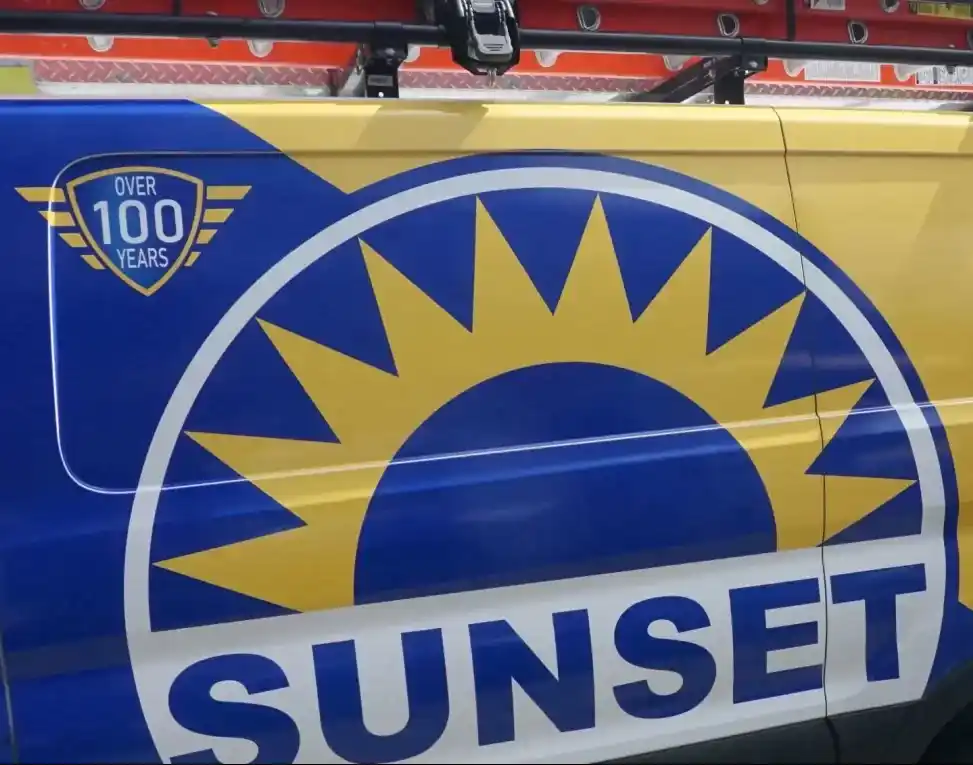 GET A SUNSET SERVICE PLAN
Maintenance Plans
Regular maintenance is crucial to keeping your HVAC systems working efficiently and safely. When you sign up for our Sunset Service Plan, not only do you get an annual inspection and tune-up of your system, but you also have the added benefit of working with a team that knows your unit's repair and maintenance history.
Visual Ductwork Inspection: ($79 Value)
Your Plan is transferable if you move to another home in the Portland area or given to buyer of home you are selling
15% off any additional services or repairs
Peace of mind knowing that your HVAC system is in good hands.
Indoor Air Quality Evaluation: ($79 Value)
Plans start at as little as $16.50/ month for one unit.
Priority scheduling for any service
High Performance Tune-up.
View Maintenance Plans
FROM THE BLOG
Want to learn more about heating and cooling?
We've got you covered.
Generator Services
Are you prepared for the next power outage?
Don't get left in the dark! Let our trained professionals equip your home with a generator system. We offer generator solutions tailored to your individual needs starting as low as $1,500.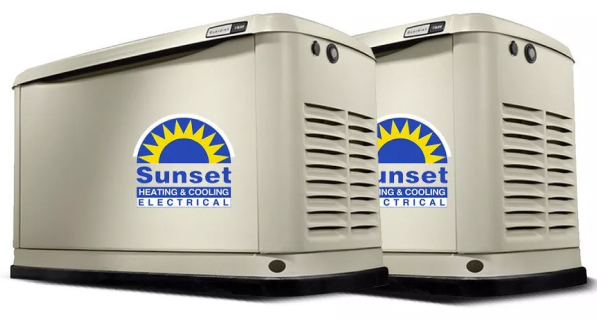 Stay Comfortable:
Especially in the case of severe winter storms, it is crucial keep you and your family comfortable and safe. With a generator, you can keep the lights on and the furnace or AC running smoothly.
Stay Connected:
Whether you are looking to power your home office or just to keep the internet up and running for streaming and entertainment, a generator can keep you connected in the event of a power outage.
Avoid Spoilage:
One of the greatest concerns for people experiencing a power outage is the risk of fresh foods spoiling in a matter of hours. With a backup supply of power at your disposal, you need not worry about spoilage.
Trusted Partner of Daikin & Ruud
While we service all makes and models of heating and AC systems, we only install the very best. That's why we've partnered with Daikin and Ruud to provide you with top of the line equipment and reliable expertise.
Financing Available
Never let finances stand in the way of your home comfort again! We offer financing options to fit any budget and ensure that you are able to get the HVAC and electrical services you need, as soon as possible!
No Mess Left Behind!
We know that after dealing with an HVAC issue in your home, the last thing you need is to clean up after the technician who fixed it. That's why our technicians always make sure to leave your home in better shape than we found it!
Accurate Diagnosis
Every repair starts with an inspection of the problem area. Once we've pinpointed the issue, we'll recommend the right solution to fit your budget and needs.
Customer Education
It's your home, we're just working in it! That's why our technicians communicate with you to make sure you know exactly what they're doing and why.
Energy-Efficient Options
Our team is highly educated in eco-friendly HVAC and electrical systems. Make sure to ask a member of our team what your options are to make your home systems more energy efficient.
Trusted Parners