Serving the Community since 1922!
INTRODUCING DUCTLESS HEAT PUMPS BY SUNSET

Sunset Heating & Cooling now offers premium ductless heating and cooling equipment from top brands in the industry. Our team of highly trained ductless professionals can install, maintain, and repair ductless heat pump systems with the quality you have come to expect from Sunset.
WHAT ARE DUCTLESS HEAT PUMPS?

Ductless heating and cooling systems are a popular alternative to traditional air conditioners that offer year-round comfort to homeowners throughout Portland Oregon and surrounding areas. Ductless heat pump systems is another term for mini split air conditioning systems. Unlike a central air system, which utilizes a network of ductwork to distribute warm and cool air throughout your home, a mini split system is a small unit that is placed directly in a specific area of your home. These ductless units are much quieter and more energy efficient when compared to traditional air conditioning and installation is less intrusive. Mini split units are available as a single-zone system or a multi-zone heating and cooling system.
Not applicable towards the trip fee.
Not valid with any other coupons or offers. One per household.
Must present coupon prior to service.
AVAILABLE THROUGH
SERVICE FINANCE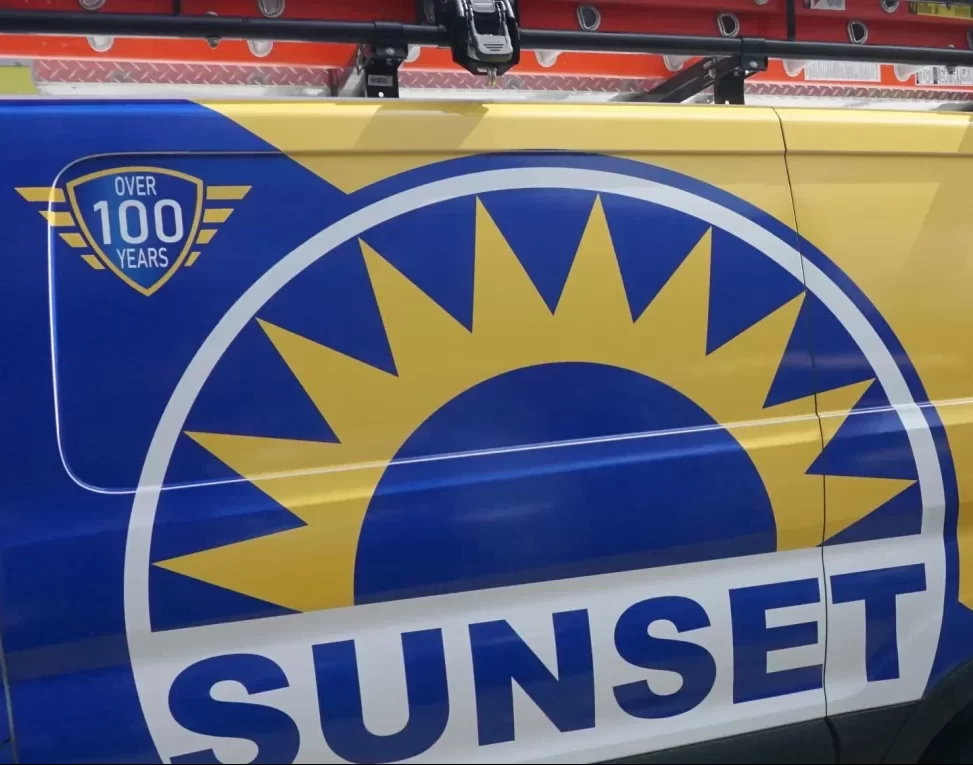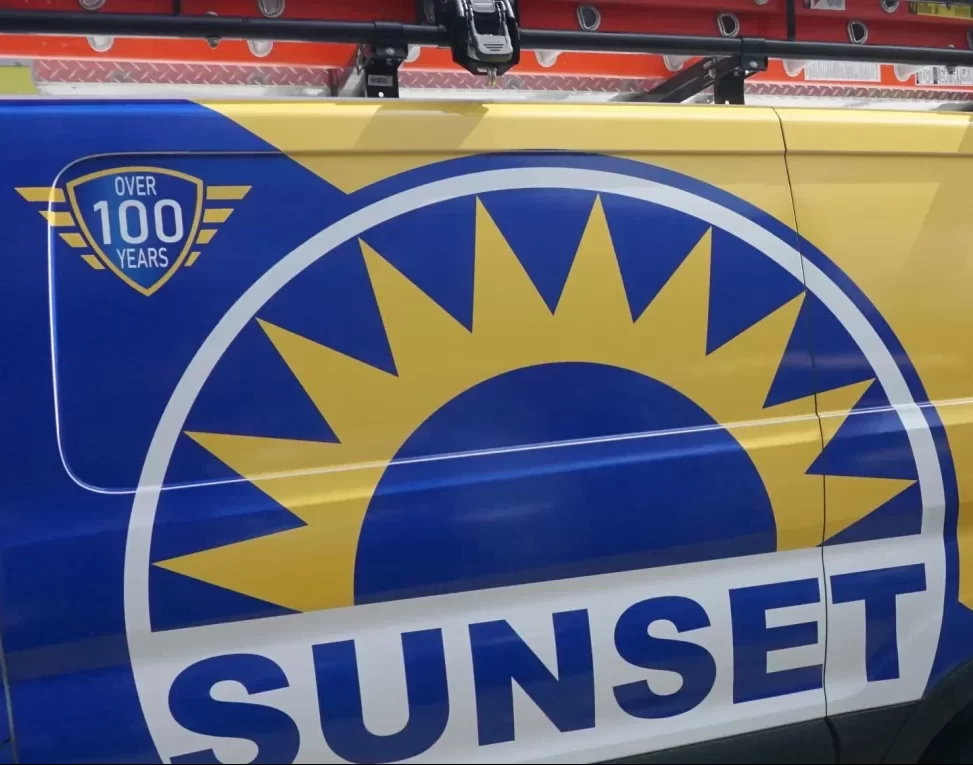 GET A SUNSET SERVICE PLAN
Maintenance Plans
Regular maintenance is crucial to keeping your HVAC systems working efficiently and safely. When you sign up for our Sunset Service Plan, not only do you get an annual inspection and tune-up of your system, but you also have the added benefit of working with a team that knows your unit's repair and maintenance history.
Visual Ductwork Inspection: ($79 Value)
Your Plan is transferable if you move to another home in the Portland area or given to buyer of home you are selling
15% off any additional services or repairs
Peace of mind knowing that your HVAC system is in good hands.
Indoor Air Quality Evaluation: ($79 Value)
Plans start at as little as $16.50/ month for one unit.
Priority scheduling for any service
High Performance Tune-up.
View Maintenance Plans
Contact Our Portland Heating Technicians Today
At Sunset Heating & Cooling Energy Solutions, our Portland heating technicians have the expertise and experience to handle all your residential or commercial heating needs. From installation to maintenance, repair, and replacement services, our team of professionals will help ensure that your home or business is kept at a comfortable temperature all year round. We provide comprehensive solutions for any size of space and different residential housing types. With Sunset Heating & Cooling, you can trust that you're getting reliable service from experienced technicians who are knowledgeable in the latest technologies and advancements in HVAC systems. Contact us today to schedule an appointment with one of our Portland, OR heating technicians! We look forward to helping keep your space comfortable and efficient.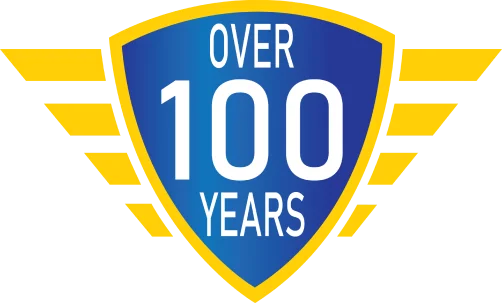 Portland's Trusted Heating and Cooling Company
Are you looking for quality heating and air cooling services in the Portland area? Sunset Heating & Cooling has been a trusted name in the HVAC industry for decades! If you're looking for a reputable AC and heating company that provides professional work and exceptional customer service for a fair price, you'll find it here!
When you need heating and air conditioning services in Portland, OR, you can always count on Sunset Heating & Cooling
What Our Clients Say
The Sunset team who sold and installed a new furnace and AC unit in my condominium were wonderful. They were knowledgeable, professional, thorough, respectful and friendly. They went the extra mile to be sure other residents were not impacted and I was happy. They took special care to leave no trace of their being here, except for new and vastly improved heating and cooling system.
-Kaki B.
Eduardo provided excellent service when he repaired our AC. I felt his effort was over and above expected. Polite and professional at all times. Good job!
-William G.
Caring, professional and helpful. Thanks for making things happen quickly and getting my Dear friend's heating back up and running in such a quick manner. You went above and beyond for a family in need and that is very much appreciated. Thanks from the whole group!
-Kristina K.
Jeremy was prompt and friendly. He did a great job of servicing our ac and explaining what he did. Great customer service!
-Jennifer M.
FAQs for your Heating System
SINGLE-ZONE SYSTEMS
These systems consist of a single indoor unit, an outdoor condenser, a line set, a cable, and a drain line, and are used for heating individual areas of your home. The indoor unit is mounted on the will in the selected area and is far more effective and efficient than window units.
If you already have central air, single-zone heating and cooling with a mini split is ideal for new additions or areas of your home that are under-served. Garages, workshops, home offices, she-sheds, and rental properties are also ideal for single-zone mini split systems.
MULTI-ZONE SYSTEMS
Multi-zone ductless heating and cooling still utilizes only one outdoor condenser unit but involves installing multiple indoor units. This setup allows for you to control the climate in each room independently. Unlike traditional systems, multi-zone mini splits allow you to keep certain zones off when not in use. This saves energy and money.
WE ARE DAIKIN DUCTLESS DESIGN PROS
This means we continually meet Daikin's high standard of excellence by practicing business integrity and regularly educating our technicians about the newest technology and industry practices. When you install ductless heat pump systems with Sunset Heating & Cooling, you can rest easy knowing that you are getting top-of-the-line equipment from Oregon's finest ductless experts!
Trusted Parners