Serving the Community since 1922!
Heating systems are an important aspect of any home, especially those in and around Portland, OR. It is the epicenter of a homeowner's comfort level and plays an integral role in keeping you and your family safe during the winter. Unfortunately, like any mechanical appliance, there is going to be a time when the heating system needs repair. Usually, this happens at the most inconvenient time, which is why it's important to know who to call when there are signs of impending breakdowns.
Sunset Heating & Cooling has been helping homeowners in the area since 1922. Not only can we address those emergency situations, like no heat in the middle of winter, but also we can help you be proactive about preventive maintenance. No matter what your heating needs, our expert heating service company is here to help.
A Sunset installation adds value to your purchase with:
Valid only on Repair charges, not valid on Service Plans, Trip charges or Diagnostic charges.
AVAILABLE THROUGH
SERVICE FINANCE
Signs You Need Heating Repairs
Heating repairs can be a nightmare for the homeowner. When waking up on a winter morning to a freezing house is not pleasant. In most cases, these emergency situations could have easily been prevented with some insight. Common warning signs that homeowners can easily detect include:
Uneven or lack of heat coming from vents when the thermostat is up
Non-Working thermostats
Loud banging or metallic noises
Frequent cycling
Dust or soot coming from the vents
Strange odors
A pilot light that is not blue
Increased electric, gas, or fuel bills
Poor air quality or worse than normal breathing issues
While these are only a small portion of potential problems, all of these are warning signs that your heating system could shutdown at an inconvenient moment. Because you rely on your heater or furnace for so much of your comfort, any change in performance should be easy to notice.
Benefits of Furnace Replacement
At some point, a homeowner may decide that it's time to replace their existing heating system. This is usually after frequent repairs and increased energy bills. While both of these are good reasons to replace your system, there are other benefits of doing so.
Fewer repairs
More energy-efficient (lower energy costs!)
Smart feature upgrades available allowing you to control your heating remotely
Better air quality
Extended warranties protect you if your system fails
Customized comfort levels
Newer heaters are often safer than older models, reducing the risk of fire and gas leaks
Our furnace contractors can help you find the right unit for your home based on the size and energy rating, and get it installed as quickly as possible. Our goal is stress-free and convenient service, and we do that with every call.
Choosing a Heating System for Your New Construction
When having a new home built or an addition added to your existing home, you will have the opportunity to choose the right heating system for your needs. There are many modern versions of heating systems, all of which have different features.
Whether you choose to stay with an oil-burning furnace, a gas-operated heat system, or a more modern heat pump, they will all require a professional for installation. Generally, you'll want to consider things like budget, square footage, and infrastructure.
For example, if you're looking to add heating to a home addition that does not have attic space for ductwork, then a ductless mini-split AC system or a heat pump could be the right option. Similarly, if you're building a completely new home, opting for a larger, more energy-efficient furnace could help improve performance without sacrificing comfort.
No matter which model you choose for your new construction project, working with an experienced contractor is always the best way to maximize your budget and ensure everything is done to code.
Why Work With Us?
Since 1922, Sunset Heating & Cooling has been serving homeowners in and around the Portland, OR area. Whether you realize it or not, you depend on your heating system not only for your comfort but also for your safety. Whether it's a gas heater or oil furnace, our technicians are available for all of your heating repairs and maintenance needs.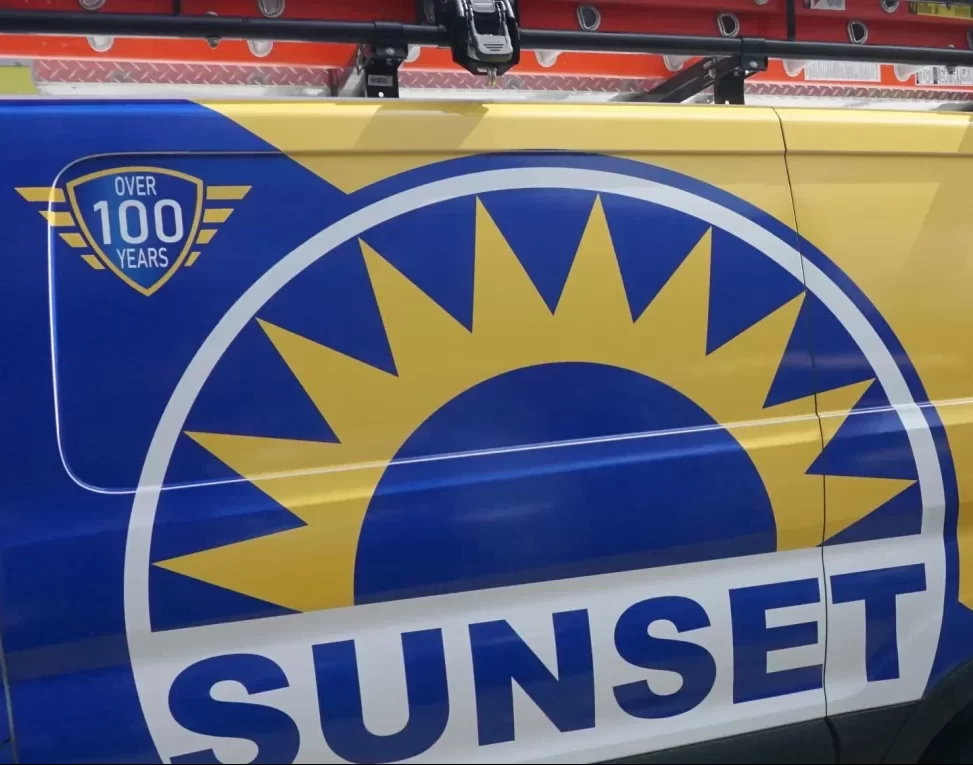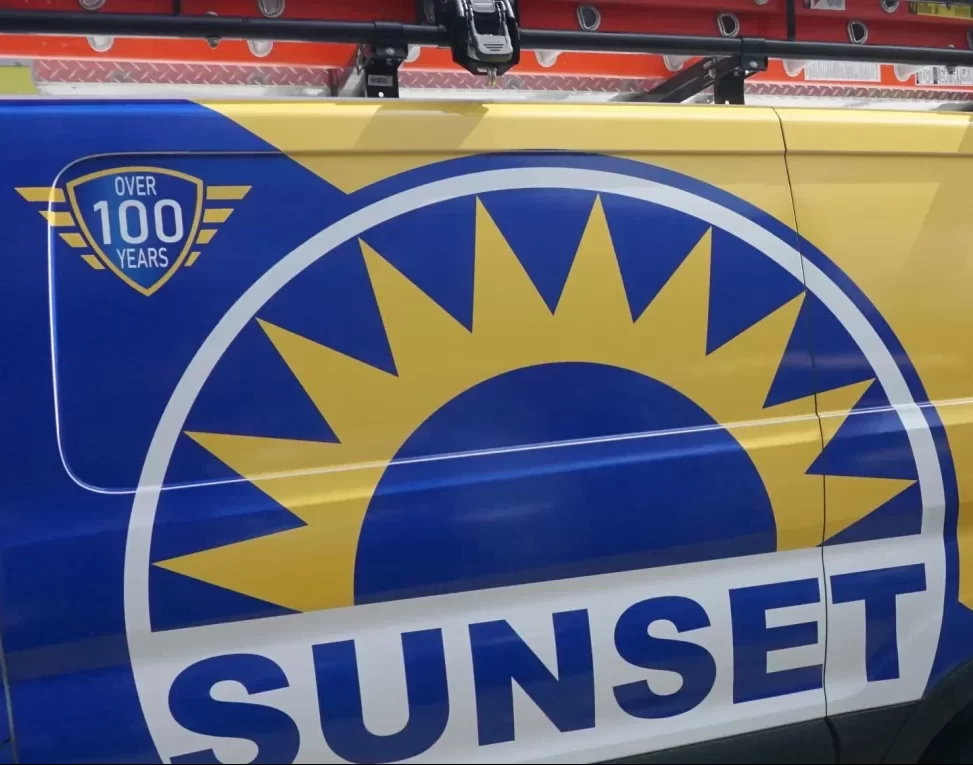 GET A SUNSET SERVICE PLAN
Maintenance Plans
Regular maintenance is crucial to keeping your HVAC systems working efficiently and safely. When you sign up for our Sunset Service Plan, not only do you get an annual inspection and tune-up of your system, but you also have the added benefit of working with a team that knows your unit's repair and maintenance history.
Visual Ductwork Inspection: ($79 Value)
Your Plan is transferable if you move to another home in the Portland area or given to buyer of home you are selling
15% off any additional services or repairs
Peace of mind knowing that your HVAC system is in good hands.
Indoor Air Quality Evaluation: ($79 Value)
Plans start at as little as $16.50/ month for one unit.
Priority scheduling for any service
High Performance Tune-up.
View Maintenance Plans
Contact Our Portland Heating Technicians Today
At Sunset Heating & Cooling, our Portland heating technicians have the expertise and experience to handle all your residential or commercial heating needs. From installation to maintenance, repair, and replacement services, our team of professionals will help ensure that your home or business is kept at a comfortable temperature all year round. We provide comprehensive solutions for any size of space and different residential housing types. With Sunset Heating & Cooling, you can trust that you're getting reliable service from experienced technicians who are knowledgeable in the latest technologies and advancements in HVAC systems.
Contact us today to schedule an appointment with one of our Portland, OR heating technicians! We look forward to helping keep your space comfortable and efficient.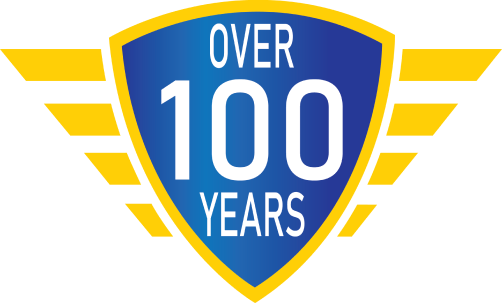 Portland's Trusted Heating and Cooling Company
Are you looking for quality heating and air cooling services in the Portland area? Sunset Heating & Cooling has been a trusted name in the HVAC industry for decades! If you're looking for a reputable AC and heating company that provides professional work and exceptional customer service for a fair price, you'll find it here!
When you need heating and air conditioning services in Portland, OR, you can always count on Sunset Heating & Cooling
What Our Clients Say
Ryan from Sunset Heating & Cooling was friendly, efficient, helpful and so pleasant to have in our home. A great company and wonderful service.
-Kathi P.
Caring, professional and helpful. Thanks for making things happen quickly and getting my Dear friend's heating back up and running in such a quick manner. You went above and beyond for a family in need and that is very much appreciated. Thanks from the whole group!
-Kristina K.
Roman did an awesome job. I had the trifecta, new AC unit ,furnace and hot water heater. Courteous, and competent service. I highly recommend Sunset Heating & Cooling.
-Charles E.
Many thanks for a great job of diagnosing, explaining and fixing our problem. We are very appreciative and will be happy to tell others.
-Greg G.
Trusted Parners