Start the New Year Right With Easy HVAC Tips
Owning a home means constantly learning new things. While that can frequently mean learning by trial and error, there are a few essential tips HVAC technicians want to talk about. Applying these to any home can help save time, energy, and money. Every homeowner should understand what an integral role your HVAC system has on your home.
Not only can it keep you comfortable throughout the different seasons, but also it's a major contributor to your energy consumption. Even a small malfunction can lead to expensive repairs and upkeep. So start the year off right with some essential tips you can implement in your home's HVAC system
Keeping Your Outdoor Unit Protected is Key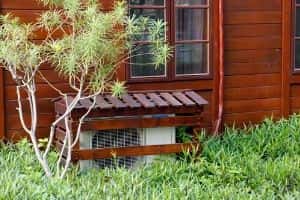 Many homeowners wonder about the importance of using
sun protection
to protect their HVAC system, specifically the AC condensing unit. Since the main job of the condensing unit is to cool the home, the common school of thought is that it needs to be shaded to be at its most efficient.
However, protecting the unit from the sun may not be as beneficial as people think. While shading the unit will reduce direct solar gains, it does not reduce the overall heat around it. One thing to take into account when considering shading is where the unit's exhaust is located.
Placing any shading over the exhaust will actually heat the unit up instead of helping it stay cool. It can also cause serious damage to the unit or even the home. There is one situation where shading an air conditioning unit is important, though. Window units should be shaded as much as possible. Direct sunlight on the unit can actually reduce its energy efficiency by up to 10%.
How Your Vents Impact Your Home
Another of the most important HVAC tips, especially for those who have family members with allergy and asthma problems, is to monitor the home's air ducts. In a lot of cases, cleaning out the ducts is a problem best handled by an HVAC professional.
However, if a homeowner wants to clean their own vents, there are a few HVAC tips they should follow. Always remember to change the filter after completing a full duct cleaning, this will keep your home ventilating clean air.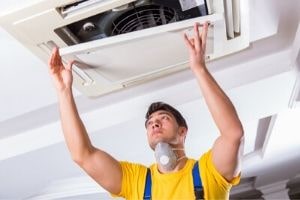 Start by covering up any return or supply vents to keep dust from continuing to circulate around the house. Then take the vents off one by one, vacuuming the dirt and debris out before cleaning them with a brush, soap, and water. While the vents are trying, homeowners can take a vacuum and suction as much of the dirt as can be reached safely.
Keep Drainage Unobstructed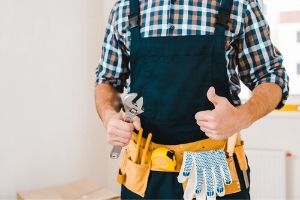 Although most homeowners don't pay attention to their HVAC system's drainage line and hole, it can be one of the most important parts of the whole system. A clogged drain can lead to a variety of huge issues in the home.
They can become clogged in many different ways - mold, dirt, debris, and other particulate matter. One of the most important HVAC tips is to always turn off the system before attempting any home repair. Homeowners should start by cleaning the drain line with a thick bristled brush.
For more significant clogs, a wet/dry vacuum can be attached to the end of the line and secured with duct tape. While DIY tricks can help, it's always better to work with a reputable HVAC company instead.
Choose Sunset Heating & Cooling
If your HVAC system requires a more thorough cleaning or inspection, working with a pro is the simpler solution. At Sunset Heating & Cooling, they've been serving homeowners throughout the Portland area for 97 years! From AC and Heating repairs to routine maintenance, their pros can always help keep your home comfortable.