Ductless Mini Split Systems Keep Homes Cool All Summer Long - Here's How:
The 4th of July is a fun time for all. It's the height of summer, and there's excitement in the air. Kids get to run around, eat hotdogs, and goof off. Adults get to have friends over to have a fun time and just enjoy themselves far from the stresses of everyday life. But, when there are a lot of guests in the house, the temperature will rise. All that body heat can start to stress the air conditioner. This is where a ductless mini-split system can excel. 
What Is Mini-Split Ductless Cooling and How Exactly Does It Work?
A ductless mini-split cooling system, often simply called a mini-split system, is a way to cool individual rooms of the home separately. Whereas a central cooling system is pushing air through ductwork all over the home at once, a mini-split system can concentrate on one room at a time. 
A mini-split system works much like a regular air conditioner in that it pulls heat and moisture from the air inside the home using refrigerant and copper piping. Just like a central cooling system, the system is split with (at least) one indoor unit and one outdoor unit that is the condensing unit. The indoor unit has a built-in fan to cool the room it's inside. 
Benefits Over Central Cooling Systems
One of the main benefits of a mini-split cooling system is that it can cool only one room at a time or multiple. Homeowners who have many guests over on the 4th of July can turn off the cooling units in rooms that aren't occupied while the room(s) with all the guests in them are nice and cool thanks to the mini-split system. 
Since these systems don't require ducts, they're great for homes where installing ductwork would be expensive or impractical. Those with historical homes often use mini-split systems. They're also ideal for tiny homes, add-ons, garages, and outdoor buildings not connected to the home. They make great supplementary cooling systems or handle all the cooling themselves since multiple indoor units can run off one outdoor condensing unit.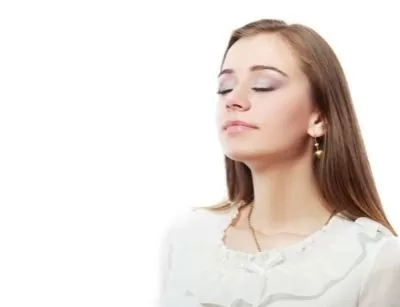 Indoor Air Quality and Ductless Mini Splits
Ductless mini-split systems are also considered better for indoor air quality than central cooling systems. Since there are no ducts, many contaminants that make their way into the home from duct systems simply have no way into the house. Mini-split systems also have filters in their indoor units, meaning each room has its own designated filter. 
All in all, ductless mini-split systems are a great alternative to central cooling systems. The concept of zoning is truly possible with a mini-split system, making for a more efficient system.
About Sunset Heating & Cooling
For almost 100 years Sunset Heating & Cooling has been happy to serve Portland, OR. They're an A+ Rated Company with the BBB. They offer flat-rate pricing and always provide honest recommendations. Contact them to learn about ductless mini-split AC services, including repairs and installations.