The Importance of Good Air Quality
Numerous factors impact the environment in your home, one of the most critical being air quality. It's essential to keep the air quality in your home pure, clean, fresh, and free of allergens, dust, and debris. When the air in your home is clean, you'll breathe easier, sleep easier, and enjoy an overall improved quality of life. Want to know how to maintain the air quality in your home? Read on for three important tips you can start using today.
Routinely Clean Your Floors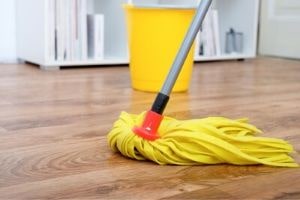 It may be a surprising source, but dust, allergens, and other debris that clog the air frequently originate from the flooring. Carpet is the most significant contributor to allergens, especially in homes that have pets. If you or a family member struggle from pet allergies – or any other allergies – it's vital that you regularly sweep, mop, and vacuum.
Why? When you walk in from the outdoors, pollen and other common allergens travel into your house on your shoes. If these contaminants aren't cleaned, they'll pile up and contribute to your breathing problems.
As air circulates and people walk on the floors, dust pollen, dander, and mold will get kicked up into the circulating air. Be sure to clean your floors by sweeping daily, and mop and vacuum weekly to cut down on flooring-based allergens as much as possible.
Frequently Open Your Windows
If allergens are not the issue, and you are merely dealing with a stuffy home and poor air circulation, opening your windows can help. By opening your windows to allow outside air into your home, you'll be able to freshen the whole house. This might not be beneficial if you are highly allergic to pollen during the Spring, so first check the level of local pollen counts before you try this trick.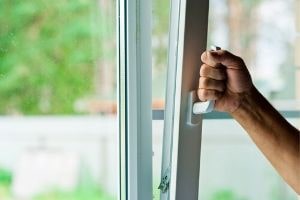 To quickly refresh your house or a room, open a window on one end, and place a fan facing outward at a window on the opposite end of the house. Air will get pulled from one end of the house or room to the other and the fan will help pull it through and circulate fresh air.
Get to The Source of the Problem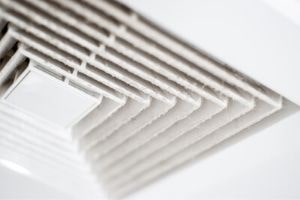 When dealing with stale, musty air that causes breathing issues, if increasing the air circulation doesn't help, you could be looking at a more severe issue. It's always important to find the source of your air quality issue.
Your HVAC unit might need fixing, you could have a filter problem, or the air ducts might need a thorough cleaning. Until the root issue is fixed, your air quality won't improve and can often get worse. Be sure to have professionals inspect your unit if breathing becomes a problem in your house.
In many cases, there's likely a mechanical issue causing the problem. More often than not, that means a combination of a dirty air filter and evaporator coils. Keeping up with routine maintenance and working with a reputable AC repair company will always provide long term solutions to your cooling needs.
The Heating and Cooling Pros You Can Depend On
Sunset Heating & Cooling has been serving Portland residents for all their HVAC needs since 1922. As Portland's trusted heating and cooling company, they offer services for every need from furnace installation and repair to air conditioning maintenance and installation services.