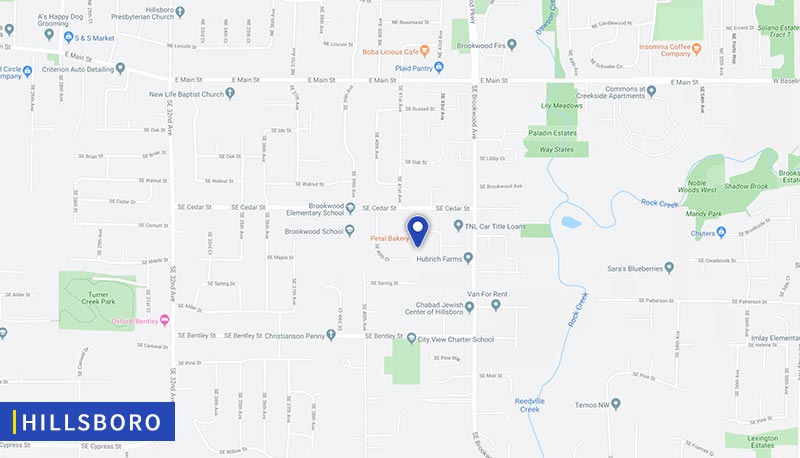 There are many benefits to replacing your current AC and installing a newer more modern model. Not only will a new AC system eliminate possible repairs, but it also has the ability to keep you more comfortable in the hot weather. Are you in need of an AC replacement or installation? Looking to get your old system repaired? At Sunset Heating & Cooling, we are your reliable Hillsboro, OR AC service company. When you need us most, our staff is here to help keep you cool and comfortable in your home.
Don't just take our word for it. Be sure to read through our customer reviews for added peace of mind.
How to Choose the Right Air Conditioner for Your Home
Replacing your AC system can be a big decision, but once it is made, there are several other decisions that can be just as difficult. Typically, homeowners opt to replace their AC when there are frequent repairs, it no longer works as it once did, and it's too expensive to run.
Once they decide to install a new system, though, many homeowners are not sure which type of air conditioning system is going to solve those issues. Here are a few things to consider when purchasing a new AC:
Decide on your budget. Know how much you want to spend on the unit itself, the installation, future repairs and maintenance, and operating costs.
Knowing the size of the space you need to cool will also help determine what AC will work best. An air conditioner that is too small will struggle to cool your home and use too much energy. The opposite is true for systems that are too big.
Check your fuel source and see if you want to upgrade to a heat pump, mini-split system, or natural gas to reduce your carbon footprint.
Decide on any smart features or any warranties you may want or need.
Still not sure which AC system will work best for your home? Sunset Heating & Cooling's AC specialists are available to answer all your questions and help you choose the right air conditioner for your home.
Benefits of Replacing Your Air Conditioning System
Once your new AC system is installed, you will begin to see a lot of benefits that were missing from your former unit. For example, your new unit will be more efficient at cooling your home, costing less to run and reducing the amount of energy consumption.
Chances are, you will also notice the air quality is improved, there are no longer any repairs needed, and the lifespan will last much longer. You may also be taking advantage of smart features, and have less humidity inside the house.
At Sunset Heating & Cooling, we are your expert air conditioner installation contractors. We help you through every step of the way, including inspecting your home, choosing the system, and completing the installation.
Want to save on your new air conditioner? Be sure to visit our coupons page for added savings on new installations.
Why Air Conditioner Maintenance Is Important
Even after your new AC system is installed, annual maintenance is still going to be important. It will keep your air conditioner running smoothly for much longer. Some top benefits to AC maintenance include:
Longer lifespan
Increased air quality
Better fuel consumption
Decreased energy costs
Better comfort level
All of these benefits are good reasons to continue with ongoing maintenance even if you have just installed a new system. If your system is older, maintenance can catch problems before they become emergency repairs, and find any safety hazards that may have gone unnoticed. When you need quality air conditioning services, look no further than Sunset Heating & Cooling.
Your subscription is not active
Please visit the admin site to re-activate your subscription